By Kavita Kansara 6 Jun 2019
This month we catch up with Neel Pandey. Neel is the Head of Professional Engineering at MIT. He's a Chartered Member of Engineering New Zealand and is on the International Professional Engineers Register.
What is your role at MIT?
My role is Head of Professional Engineering.
Why did you decide to enter the world of academia?
I am a trained Research and Development Engineer. While working in industry I undertook a Masters and research fascinated me. I was also tutoring when undertaking my undergraduate studies and I found that imparting my knowledge was really satisfying. It was such a joy to see my students succeed. So, I guess somewhere inside me I could see myself in the world of academia and when I got an opportunity, I grabbed it with both my arms. 
What is the most rewarding thing about being an engineering academic?
Making a difference in a student's life and seeing them succeed as budding engineers. I also stand proud when my students graduate.
What have you learnt from your former students when you have asked them to come and talk about their work experience journeys with your current students?
Talking to our former students is always interesting. They bring a whole new perspective on their journey as students and transitioning into workforce. Their sharing of experience and learning is invaluable.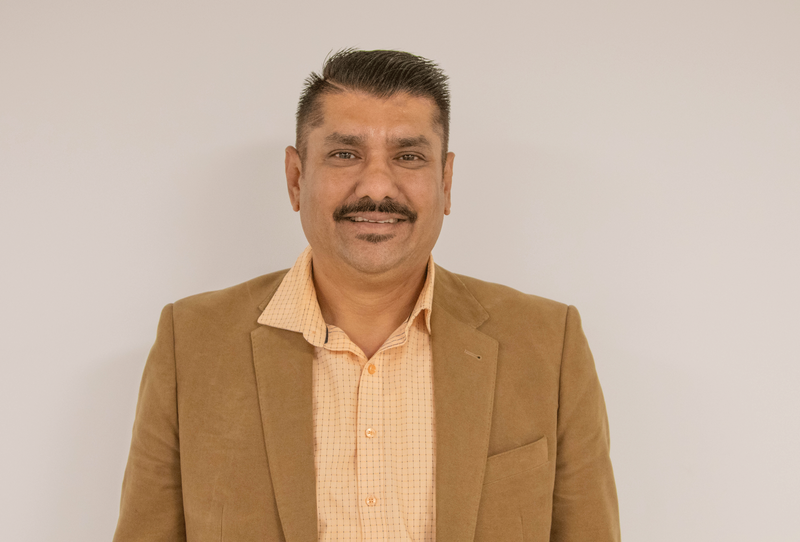 How do you explain the Sydney Accord to your students?
I take a holistic approach when I talk to my students on what an accord means whether it be Dublin, Sydney or Washington. I try and keep my explanation simple and relate it to the typical jobs they would be doing in industry when they graduate.
You have gained Chartered Member, CPEng and IntPE (NZ) status. Why do you think it's important for academics to gain Chartered Member status with Engineering New Zealand?
I believe the Chartered Membership gives the professional mana to academics and validates their expert area of knowledge.
How do you engage with Engineering New Zealand?
My engagement with Engineering New Zealand is through my support I provide as a Practice Area Assessor and recently I had an honour of being a member of accreditation panel.
At Engineering New Zealand each staff member has their own "Engineering Envy" – a feat of engineering that inspires them or has personal significance. It's a great way to get people talking about engineering. What would yours be?
My "Engineering Envy" is disruptive technology and how it is changing the way of our life and for the betterment of the society.
What do you do in your spare time?
I love sports. I play soccer and follow rugby very closely. I also enjoy riding my adventure motorbike whenever I get a chance.