By Kavita Kansara 5 Feb 2021
This month, we chat with Hossein Askarinejad, a senior lecturer of civil engineering at Ara Institute of Canterbury.
What's your role at Ara?
I'm a senior lecturer of civil engineering. In this role, I teach within the Bachelor of Engineering Technology-Civil & NZ Diploma in Civil Engineering programmes and lead a number of research projects.
Along with teaching and research, I'm involved in a couple of committees and leadership roles. I'm a member of the Ara Academic Board and Ara Teaching and Learning Committee, which oversee the overall strategic direction and academic matters of the institution.
Additionally, since 2016, I've been appointed by the New Zealand Board of Engineering Diplomas (NZBED) as one of their consultants/moderators for the national exams in civil engineering, which are undertaken by engineering students at all Polytechnics that offer the civil engineering programme.
What got you interested in engineering?
Engineering was a popular choice at the time I did my undergraduate studies. My subject strengths were in physics and maths, which further led me towards the engineering discipline. I also had two uncles who were civil engineers – that was a major influence in my decision to pursue studies in civil engineering.
Why did you enter the world of academia?
I've worked in various roles in both academia and Industry. After finishing my bachelor's in civil engineering, I started working in industry as a civil engineer but I was keen on pursuing more academic opportunities. So, I went on to do my Master's, then, later on, moved to Australia to undertake my PhD.
During my Master's and PhD, I was given opportunities to work as a tutor for a number of different courses and as lecturer in a capstone structural & geotechnical design subject at CQ University.
In the final stages of my PhD, I was offered an interesting role to work as a project engineer within the civil/track construction team in the Gold Coast Light Rail Project. I worked on the project for about two years. I then finalised my PhD in 2015. In that time, I had to decide to continue my career either in industry or in academia as a fulltime lecturer.
Having experienced both environments, I decided I had a strong interest in research and a desire to work full time in academia. So, I moved to Christchurch to take up the lecturing position at Ara. Within academia, I believe I'm more exposed to the new advances within my field.
What's the best thing about teaching students?
For me, the best part is inspiring students and helping them reach their potential; I find this the most satisfying part of my work.
My goal in teaching is to create a high-quality learning environment with maximum engagement. I believe in student-centred and technology-enhanced teaching methods. I've designed a number of class activities based on BYOD approach where the students use their own device to work on specific problems or complete a task in class, and also to engage in peer discussions in and outside the classroom through online forums. My previous experience in industry has been valuable, given its enabled me to introduce practical class activities and assessments in my sessions. The feedback I've received has been very encouraging, and in 2017 I received an award from Ara for Excellence in Teaching for increasing delivery of technology-enhanced teaching and learning.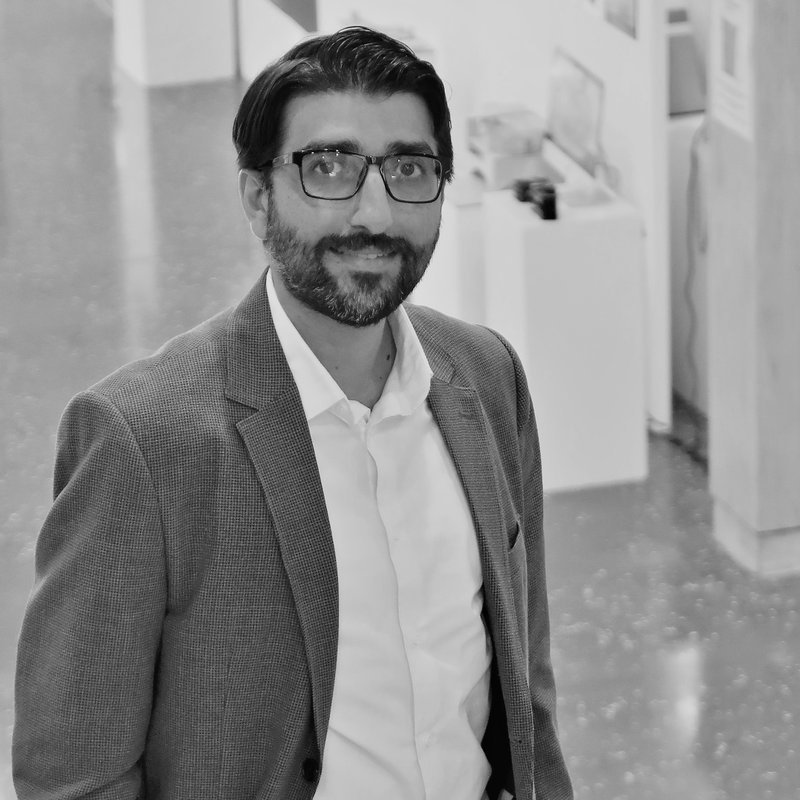 What would be your dream student project to supervise?
During the last six years, I've supervised more than 30 student projects in diverse civil engineering fields. The students who study within the bachelor of engineering technology have to complete a one-year project; the project usually involves experimental work, data collection and/or computer simulations.
Within the last few years, I've established direct industry involvement in the majority of our final-year civil degree student projects – in which multiple local engineering companies have been involved. As the principal supervisor, I lead the project in conjunction with the industry partner or the client.
It's great when I see a student project that contributes directly to the improvement of practice in Industry. For example, one of our recent student projects on precast slab lifting eyes was praised by the Concrete New Zealand group and a report from the project was recently uploaded in the "Concrete NZ website under the Technical Guidance/Technical Reports". The project was supported by Busck Prestressed Concrete and the Concrete New Zealand Precast Sector Group.
I encourage local industry to approach us if they have an engineering problem in mind; we can assign one of our final year students to work on that. We assess the suitability of the project to make sure the scope and objectives are suitable, and as the project supervisor, we monitor the progress and technical merits of the project. Within the last few years, we have completed a large number of industry-sponsored student projects successfully with great outcomes.
Why are you a member of Engineering New Zealand?
Any professional body including Engineering New Zealand is a platform for connecting with other professionals in the field. For me as an academic, it's important to stay connected with the latest developments in industry (methods, guidelines, standards, etc.) so I can update my teaching accordingly. Additionally, it's useful for making connections for potential joint industry/student projects and research projects.
How do you engage with Engineering New Zealand?
I attend the networking sessions and workshops where I can. Also, on some occasions, I get in touch to promote a function or an event that we're hosting here at Ara. For example, recently I chaired an international online conference on structural engineering and construction (ASEA SEC 5). Through Engineering New Zealand and branch newsletters we were able to inform the members who were interested to attend or contribute to the conference or the associated workshops.
Which Engineering New Zealand technical interest groups do you belong to and why do you belong to them?
I'm a member of two interest groups; (1) Structural Engineering Society (SESOC) and (2) the Railway track society of Australasia (RTSA). I'm also planning to join Concrete New Zealand hopefully later this year.
I've been fortunate to be involved in a diverse range of civil engineering roles; my professional and research background are related to a diverse field of structural and infrastructure area. I am currently teaching a range of structural subjects and have been involved in research on concrete material and structures, structural failure analysis, stress analysis, and low-damage structures, so being a member of Structural Engineering Society has been quite beneficial for me. I have been a member of SESOC since I moved to Christchurch.
Additionally, I have an interest in rail track and associated structures. The railway track is a complex composite structure under extreme loading. My PhD thesis was in the context of track structural behaviour and failure/deterioration mechanism where it involved detailed computer modelling and field experiments. My PhD research contributed to an industry manual and led to an industry award from RTSA technical group in 2015. Just recently, I was fortunate to be appointed as a member of the RTSA executive committee (as Special Interest Representative – RTSA Awards Sub-Committee).
What's your favourite piece of engineering in Christchurch?
In terms of engineering design, I'd have to say the new art gallery; the building has an innovative base isolation system with several triple pendulum bearings that would allow it to move in all directions in the event of a major earthquake.
Many engineers have great musical abilities. Can you play a musical instrument?
I'm interested in music, and I play a Persian traditional instrument called "Setaar" which is a long-necked string instrument, but with a young family, I don't have as much time to practice as I would like to these days.
What do you do in your spare time?
These days my spare time is taken up with family life, I have two young kids – a 4-year old daughter and a two-year-old son. They keep my wife and I quite busy! Apart from that, I'm an avid fan of soccer and I'm happy for any opportunities to play that comes my way.