By Kavita Kansara 31 Jul 2019
This time we catch up with Dr Induka Werellagama, a Principal Academic Staff Member at WelTec. We learn about his typical day and how a career in engineering helped him travel around the world.
What's your role at WelTec?
I'm a Principal Academic Staff Member (PASM) at WelTec. This is the highest academic grade available (equal to a Professor at University).I'm also the programme leader for the Civil Engineering group at WelTec. Also I am the Coordinator for Final Year Capstone Projects for both B.Eng.Tech and Graduate Diploma of Engineering students. I conduct research projects to a high standard, so that many students can have a research publication/ product after their project.
Describe a typical day for you
I was teaching 16 hours (contact time) per week last term. 
I'm usually in the office from 9am to 6pm. Preparing and delivering lectures takes a lot of time and energy. Some courses have lab classes (hydraulics lab). I also make myself available to students to discuss academic and non-academic issues. Research takes up at least 8 hours per week. But I also advise students and help colleagues in their research work.
During our lunch break; we solve two crossword puzzles.
At home, I keep contact with thousands of former students (some of whom are now Professorsand senior engineers) worldwide via Facebook. In the evenings, I surf the internet until late. I'll also try to respond to any emails from students that came in during the day. 
What's the most rewarding thing about teaching engineering to students?
Seeing our students go out into the world and serve people. Knowing that not only will they do a good job, but they'll do it with empathy. It's very satisfying. I always remind my students about their responsibility to society, and they understand and go on to practice the same.
 How has teaching engineering to students changed over the years?
When we were students in 1980s, there was more emphasis on remembering things. Now in the information age, data is available at one's fingertips – students have to select what is relevant and apply it. Since more knowledge is available online, the exams tend to be more open book. Many of our students take blended courses (part face-to-face and part online) now. 
An engineering career is a great way to see the world.  Where has engineering taken you around the world?
I was 26 when I first left Sri Lanka, my home country. Doing a Master of Engineering in Thailand and Doctor of Engineering (PhD) in Japan allowed me to visit nearby countries like Malaysia, Singapore, Laos and Hong-Kong. As a university teacher and world-leading researcher in water/wastewater treatment, I visited the U.K, France, Germany, Netherlands, USA, Mexico, Indonesia, Mauritius, India, Bangladesh, Emirates and more  for academic conferences and consultancy work.I've won a PBRF grant for my research on drinking water supply. 
Serving as the Team Leader of the International Expert Team advising the Mauritius government (on behalf of Commonwealth Secretariat) on water supply was my favourite appointment.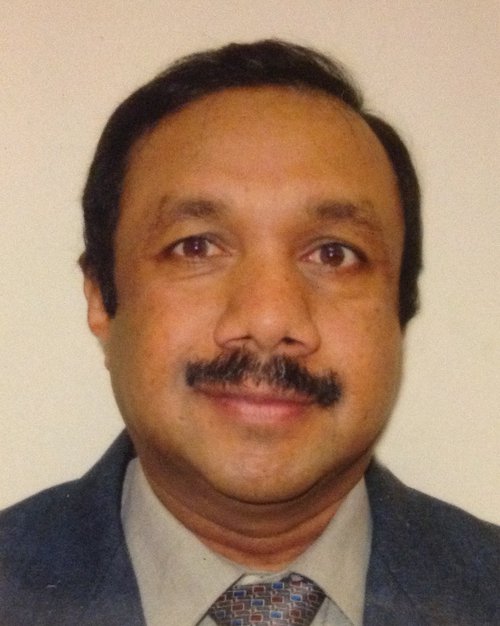 What sparked your interest in engineering?
I'm from Sri Lanka – and Sri Lankan people give a lot of attention (value) to studies. The entrance to University is done through a national exam (G.C.E. Advanced Level). Only students with the highest marks can enter the faculty of engineering. Because of intense competition, if you're an engineer, people know that you're a bright person. It earns you a lot of respect wherever you go. So that was a big motivation. After practicing for almost 30 years, I take pleasure in the fact that I'm a guardian of the water that people drink and have developed my knowledge so I can advise on that subject in any world forum.
Why are you a member of Engineering New Zealand?
Engineering New Zealand is our professional body – they represent me and I represent them. Being a Chartered Engineer in both NZ and Sri Lanka is a matter of professional pride for me.
How do you engage with Engineering New Zealand?
I'm a chartered member of Engineering New Zealand so whenever possible I take part in Engineering New Zealand. I've done one short course, which gave me a good understanding of practice level of water supply and in-situ-sanitation in New Zealand. In August, I'm serving on the panel for a Settling in New Zealand event run by Engineering New Zealand.
What's your favourite piece of engineering in Wellington?
I'm impressed with the earthquake proofing of the parliament building. In my field, Water Supply, I'm impressed with the Te-Marua water treatment plant. That type of functional and cost-effective engineering is very close to my heart. I also enjoy driving around the bays and observing various types of sea walls that are protecting the beautiful coastline.
What do you do in your spare time?
I'm an avid reader. I love to watch good movies and travel/cooking/ gardening programmes. I also like to stay up-to-date by watching many news channels. Like all Kiwis, I'm a proud supporter of the All Blacks. But in cricket I support both Sri Lanka and Black Caps when I watch their games.