By Kavita Kansara 31 Jul 2020
We spoke with Conan Fee – a Professor of Chemical Engineering at the University of Canterbury, and inaugural Head of the School of Product Design within the College of Engineering.
What is your role at the University of Canterbury?
I'm currently a Professor of Chemical Engineering and am the inaugural Head of the School of Product Design within the College of Engineering. In this role, I've been building up the staff, space and equipment to implement a brand-new undergraduate degree, soon to be followed by two related master's degrees, with a PhD subject in Product Design already in place. The School has grown rapidly, from essentially one staff member (myself) in January 2018 to 24 staff now, including 14 academics.
What got you interested in engineering in the first place?
I guess my mother had an influence, when she pointed out my uncle, who was heading up the mechanical engineering qualification at Wellington Institute of Technology at the time, as an alternative to Architecture, which my older sister was embarking upon. I had an interest in science but didn't want to be a scientist (not that I knew, as a teenager, what a scientist was, really) and my other potential career path as a concert pianist involved the unreasonably strict requirement that one pushed all the right keys in just the right way and at exactly the right time, a skill that eluded me sometimes. I could handle maths (or at least wasn't frightened of it) and liked chemistry. I initially looked at civil engineering but I became more interested in chemical engineering in my first year at Canterbury, and eventually assembled my own version of a biochemical engineering degree by choosing electives that were, at the time, relatively rare combinations of cell biology, genetic engineering and biochemistry.
What are your three career highlights as an academic?
I'm going to cheat and mention four! First, being involved in setting up Engineering (now fully accredited) at the University of Waikato between 1991 and 2003, where I ended up as Head of the Department of Materials and Process Engineering. This was a great experience, developing and delivering numerous courses, creating new degrees and hiring new staff in a new area for the University.
Second, being involved in wide-ranging research, including blood flow turbulence and atherosclerosis, fluidization, microencapsulation, protein purification, steam drying, influenza drug resistance, insulin binding kinetics, protein modification with polymers and, most recently, 3D-printed porous media design.
Third, as Dean and Deputy Pro-Vice Chancellor of Engineering at Canterbury for 5 years, I enjoyed leading the academic side of the College of Engineering as Canterbury recovered from the 2010/11 earthquakes, including accreditation in 2013 and devising two unique, new qualifications – the Diploma of Global Humanitarian Engineering and the Bachelor of Product Design.
And, finally, my role now, seeing the remarkably talented and enthusiastic students studying Product Design, with its three majors, including Industrial Product Design, Applied Immersive Game Design and a truly unique major in Chemical, Natural and Healthcare Product Formulation.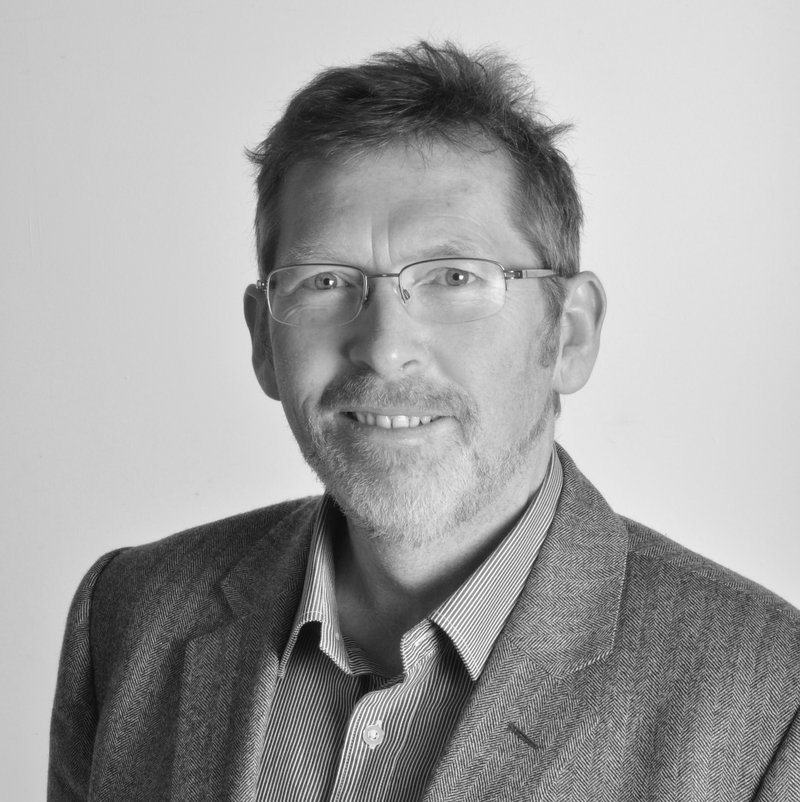 Being an engineer is a great way of seeing the world. Where has engineering taken you around the globe?
So many places! From extended periods of time living with my partner in Waterloo (Canada) as a postdoctoral fellow, and then with our family in Princeton (New Jersey), Uppsala (Sweden), Cambridge (UK), Brisbane (Australia) and Winchester (UK); plus innumerable visits throughout the USA, Mexico, South Korea, Japan, Malaysia, Singapore, Denmark, Italy, Netherlands, Germany, Russia, Norway, France, etc.
Why are you a member of Engineering New Zealand?
I think it is a real strength to have a professional body made up of dedicated people who have the common goal of strengthening and progressing the profession; people who will ensure that world-class standards are adhered to and who are not afraid to criticise current practice in the pursuit of constant improvement and maintaining relevance.
How do you engage with Engineering New Zealand?
My main engagement has been to serve on accreditation panels, which, for Chemical Engineering, are usually a combination of IChemE and Engineering New Zealand standards.
Name an academic who was inspirational to you, while you undertook your engineering studies and why did that academic have such a profound impact on your life?
I would name two academics in particular. Professor Miles Kennedy, an absolute gentleman of the profession, was an inspiration when I was a high school student. Miles was sponsor of the Interact Club, a high school community service club organised by Rotary, for which I was President during my last year; I don't think I quite realised what type of engineer he was at the time but his calm and positive influence was admirable and that influence continued throughout my degree. Of course, during my postgraduate studies, Associate Professor John Abrahamson was highly influential. Looking back now, I think what I admired most about both of these academics was the way they could so naturally combine their enormous intellects with a very human approach, where everyone was treated with respect.
What's your favourite piece of engineering in Christchurch?
Even though it isn't my area, I would have to say the Christchurch Town Hall and its acoustic design, which was world-leading at the time it was opened in the 1970's.
What do you do in your spare time?
I love to read, watch too much television, and spend time with my partner and our three grown children. Lately, I've developed an interest in fragrance design, which not only fits with my teaching into the formulation major of the product design degree, but is a fascinating area that combines creative art and the chemical sciences. It's completely trivial in terms of the world's big problems, yet it can elicit quite powerful responses connected with memory and the senses.