By Rina Diane Caballar 29 Nov 2022
What bigger part could wind play in meeting New Zealand's increasing electricity needs and how are engineers helping make this happen?
As an island nation lying in the path of the Roaring Forties, Aotearoa harnesses the power of its strong prevailing winds to generate clean, renewable energy. Yet wind energy accounts for only about six percent of the country's yearly electricity supply.
"We need to double our electricity production over the next 30 years, and wind can make a large contribution to that," says Dr Ian Mason, a renewable energy systems engineer and adjunct senior research fellow at the University of Canterbury's Department of Civil and Natural Resources Engineering.
Onshore wind farms
In 2021, electricity generated from wind increased by 15 percent — the highest on record — which was enough to power around 360,000 homes. This boost in generation capacity can be attributed to two new wind farms, one of which is the northern section of Mercury's Turitea wind farm on the ridges above Palmerston North.
"At Mercury, we recognise the important role of renewable energy in the transition to a sustainable, low-emissions energy system, and the Turitea wind farm is a step in the right direction," says its project manager, Glen Twining MEngNZ.
The wind farm's north section, with 33 turbines, was completed in 2021, while the remaining 27 turbines in the south section are due for completion in 2023. Once all 60 turbines are up and running, the Turitea wind farm will be capable of producing approximately 840 gigawatt hours (GWh) of electricity a year — enough to power 375,000 electric vehicles or 120,000 households.
Aotearoa's first onshore wind farm was commissioned in 1996 and advances have continued. But Glen notes engineers still have much to contribute in terms of planning, project management, construction management and engineering solutions. He says opportunities abound for civil, electrical, mechanical, structural and IT engineers. Glen supports the further development of onshore wind helping to "play a major role in the transition away from fossil fuels", but also sees the potential of offshore wind as part of our longer term future energy mix.
Offshore opportunities
Offshore wind farms are located in, or over, bodies of water, so both fixed-bottom and floating offshore wind turbines "open up more possibilities of alternative locations, helping increase the spatial diversity of renewable energy generation", says Ian. Unlike onshore wind farms, they're not limited by the land surface topography.
"Land is one of the key battlegrounds for renewable energy because we don't want to take up productive land with wind turbines that could be housed elsewhere," says Angela Ogier, EY Oceania hydrogen and energy transition director.
"We need that land to be able to feed ourselves or have it planted with forests to sequester carbon."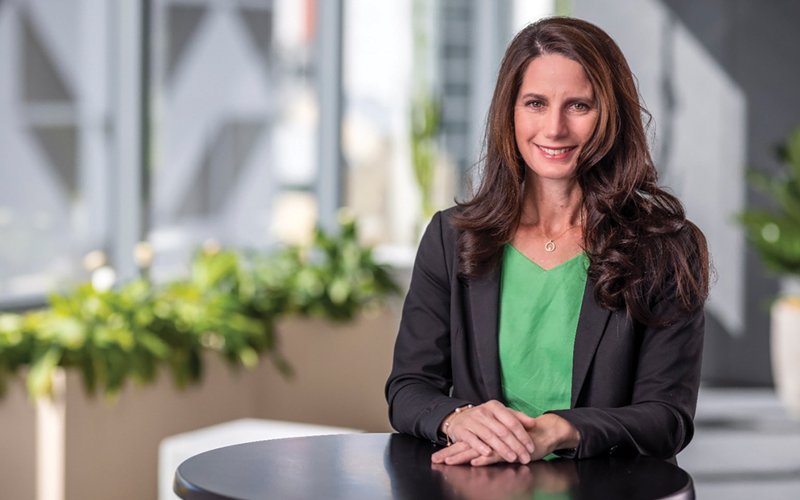 Moreover, offshore wind has a capacity factor of up to 50 percent — comparable to gas power plants (up to 60 percent), higher than onshore wind (up to 40 percent) and more than double that of solar (up to 20 percent).
Yet offshore wind is still a nascent field in New Zealand. It's also a more costly endeavour than onshore wind, so a sizeable project is required for it to be economic. The biggest need, however, "is to have a much clearer and simpler regulatory regime to progress the construction of offshore wind farms", says Ian. The Government has heeded this call and is starting work on a regulatory framework for offshore renewable energy, which is expected to be in place by 2024.
Land is one of the key battlegrounds for renewable energy because we don't want to take up productive land with wind turbines that could be housed elsewhere.
Second wind
Despite the challenges and uncertainties, offshore wind holds the promise of "scaling up our renewable electricity production to a very large extent", Ian says.
"There's a lot of optimism amongst developers, and there's a lot of cooperation as well."
This cooperation is not only local but international, as demonstrated by NZ Super Fund teaming up with Copenhagen Infrastructure Partners to develop offshore wind energy in the South Taranaki Bight. The project is currently under feasibility evaluation, with a planned generation of 1–2 GW.
Another collaborative effort is the joint venture between New Zealand energy consulting firm Elemental Group, Spanish offshore wind developer BlueFloat Energy and Australian energy transition integrator Energy Estate. The three-party consortium is targeting 5 GW of electricity generation from four offshore wind projects in Waikato, Taranaki and Southland.
"What we aim to do with our joint venture is to help New Zealand reach its renewable energy objectives by developing an offshore wind industry that also provides a pathway for exporting excess energy to other nations," says Brett Rogers, a director at Elemental Group.
Exporting energy from offshore wind is a significant opportunity for Aotearoa.
"I see the potential for creating an export market for our offshore wind resource because of its large scale," says Angela.
"We could create value and wealth for New Zealand in terms of exporting the power for data centres or creating synthetic hydrogen fuels and zero-carbon steel."
Closer to home, Ian says excess wind energy could support the nation's hydro storage facilities.
"When there's a surplus of wind energy in the electricity system, it could be stored in a pumped hydro energy storage facility, such as the proposed Lake Onslow scheme, and then run it back down again to the turbine to generate electricity when there's a deficit." He adds that this solution could address New Zealand's dry year problem, which occurs when storage lakes run dry due to lack of rain or snowmelt.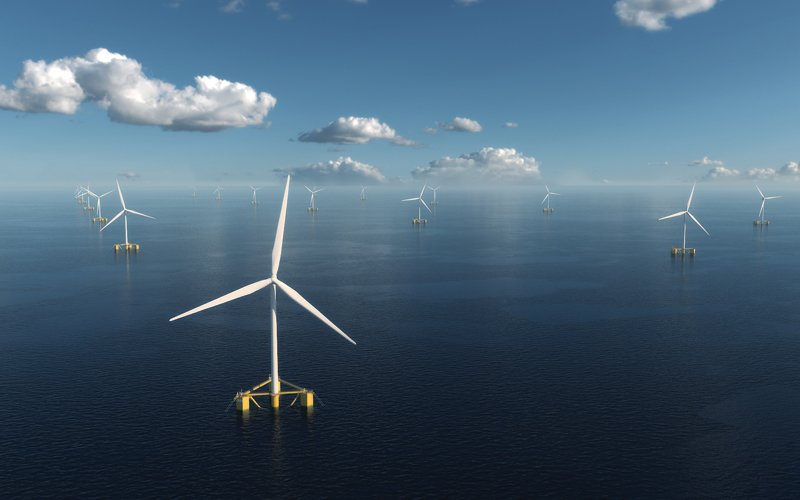 Shifting winds
The consortium's offshore wind projects are currently in the feasibility stage, formulating basic designs and engaging with key stakeholders.
"It is crucial to co-develop our projects to make sure they are perfectly integrated into Māori cultural heritage, but also that iwi communities can benefit from these large developments as true partners," says Carlos Martin, CEO of BlueFloat Energy.
"Actual engagement is still being discussed but would include training, involvement in the supply chain and more. We are open to co-investment schemes."
The consortium will also conduct an environmental impact assessment to "understand and characterise the environment we'll be moving into", says Brett. "We'll work out what impacts our activities will have and then plan on mitigating or remediating those impacts."
For a relatively new industry such as offshore wind, Carlos sees vast potential for engineering innovation — from foundations and turbines to electrical cables. The joint venture will need engineering capabilities in the areas of project development, including site assessment and wind farm layout; project design, including the design and routing of cables and the design and engineering of foundations, turbines and substations; construction and installation; and operations and maintenance. He believes the first offshore wind farms could be operational by 2030, following proposed smaller scale demonstration projects.
Mitigating climate change
Wind energy is critical in New Zealand's efforts to address the climate crisis. As a clean and renewable energy source, wind can play a greater role in achieving the country's goals of net-zero emissions by 2050, and 100 percent renewable electricity generation by 2030.
"We need to displace the electricity generation we currently have from fossil fuels. Renewable sources such as wind are how we're going to generate that electricity," Angela says.
We're making products that are easy to install and use and reliable enough to mean you don't need a diesel generator.
Yet wind farms have some negative climate and environmental effects, including the emissions from manufacturing, transporting and installing wind turbines; the issue of what to do with retired wind turbine blades; and subsea structures that affect the ocean floor and marine life.
So, how do we balance the urgent need to decarbonise our energy system with the climate and environmental impacts of wind energy projects? The key, Angela says, is to minimise these impacts through lower carbon production of steel and other components, capturing carbon from concrete processes, creating marine environments that support artificial reefs, and working out ways for agriculture and aquaculture to coexist with renewable energy.
"It's about creating a holistic view of what the short- and long-term impacts will be," she says. "It's important to show that we're offsetting these issues and creating environmental benefits where we can."
For Ian, wind energy will be at the forefront of a just and sustainable transition away from fossil fuels.
"It's important that the narrative about the New Zealand energy system of the future is centred around sustainability, climate change adaptation and resilience. Wind energy certainly has a major role to play in creating that narrative."
---
Out of thin air
Powerhouse Wind is revolutionising small wind power with its single-blade Thinair 102 turbine. "We can actually get more power out of a single blade than we could out of three," says mechanical engineer and director of Powerhouse Wind, Bill Currie.
"We use electronics and high-speed control to get the best out of the machine and we're trying to recover as much as we possibly can from the wind that goes through the area swept by the turbine."
The company is targeting off-grid people and communities, helping them switch from diesel to a cleaner energy source.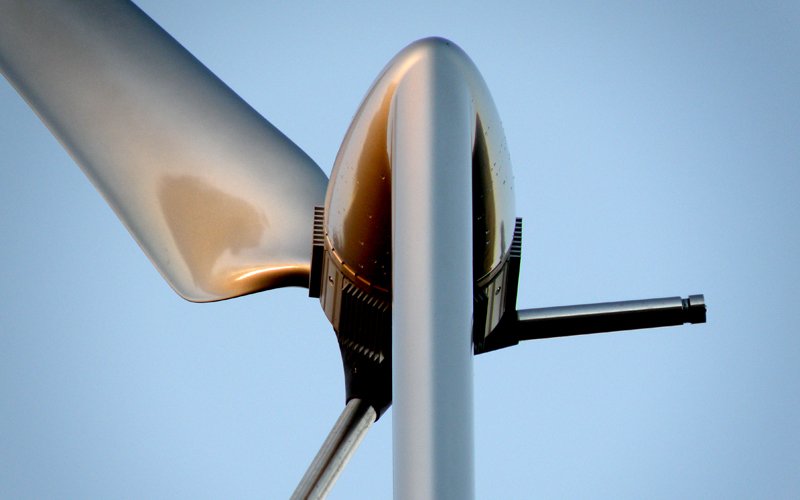 "We would like to see them use a wind turbine instead and become fully renewable, eliminating carbon emissions and saving cost," Bill says.
Powerhouse Wind has also developed PowerCrate, a stand-alone system that serves as a renewable power station, with a wind turbine, solar panel modules, battery storage, inverters and control equipment all in one package that can be deployed within three hours. Bill cites off-grid construction sites as benefiting from this particular power system.
"We're making products that are easy to install and use and reliable enough to mean you don't need a diesel generator."
These small-scale wind products could benefit New Zealand's island communities, such as Aotea/Great Barrier Island, Chatham Islands and Rakiura/Stewart Island. On the mainland, Powerhouse Wind is finding opportunities for those on old and uneconomic power lines.
"New Zealand has lots of examples of long supply lines which go over hills and pastures and bodies of water, and they cost a lot of money to maintain," says Bill. "We would like to provide good solutions so that people can live comfortably off-grid rather than depend on a line which can be unreliable."
Innovation is paramount to Powerhouse Wind and engineering expertise is vital.
"We need electrical engineers for the control and communication side of the product, mechanical engineers for mechanical design and mechatronics engineers for machine design," Bill says.
"The design process behind making something different is important to us, and our goal is to make small wind part of any off-grid power site."
This article was first published in the December 2022 issue of EG.