By Engineering New Zealand 7 Nov 2023
The Omāroro Reservoir is one of the most significant water projects to be delivered in Wellington in recent years, providing up to two days' supply of water for the CBD. Keketso Phamotse, a Graduate Engineer at HEB Construction, talks about how he landed a job on the project, and the experiences it's given him.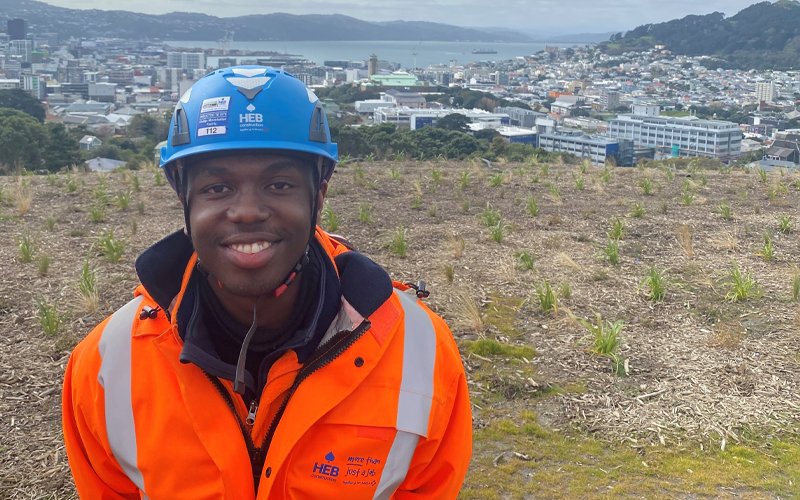 Keketso didn't realise it at the time, but his lecturer's advice to attend an open day at the Omāroro Reservoir site in 2020 kick-started his engineering career. Omāroro Reservoir, which was put into service in December 2022, is a 35 million litre bulk water storage facility.
"I decided to go and it really brought engineering to life, giving me a glimpse into the complexity of construction work," said Keketso.
"One of the big appeals to me is the important role you have in building resilience against environmental challenges. Getting a chance to be part of the construction of Omāroro Reservoir, which helps build our resilience against a major earthquake, was too good an opportunity to pass by."
HEB Construction were equally impressed, snapping him up days after the open day.
Wellington Water's Omāroro Reservoir Project Director, Gareth Penhale, believes projects of this size and importance are a great way for engineering graduates to start their career.
Just open up – be open to opportunities that come around, especially in construction.
"It really brings to life and builds on all the theory you've learnt at university, while offering you the chance to work with teams of enthusiastic and supportive colleagues. You'll play an integral part in planning and delivering critical, long-term assets for New Zealanders."
"The Omāroro Reservoir is a great example. It's one of the few buried reservoirs in New Zealand, certainly of its size. It's also incredibly resilient, built to withstand a one-in-5,000-year earthquake. This adds a layer of complexity to the project – which engineers love!"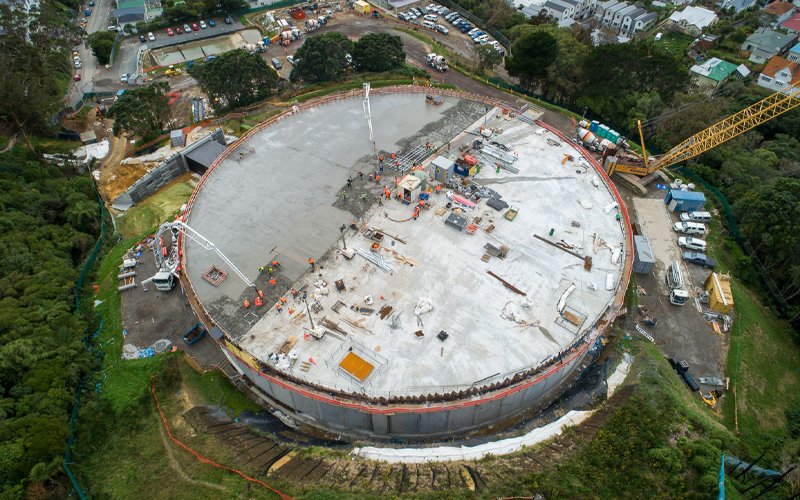 Keketso was born in South Africa and came to New Zealand in 2019. Like many fellow graduates, he wasn't sure exactly what he wanted to do, but says keeping an open mind has been key to his success so far.
"Just open up – be open to opportunities that come around, especially in construction. The cool thing about it is that you get to see how things are built from the start, and see what you've accomplished as a team."
Water, he says – especially wastewater treatment – will continue to offer so many opportunities.
It's not hard to see why. Wellington Water operates the water network on behalf of councils in the region. Chief Executive Tonia Haskell says Wellington Water has delivered record value of upgrades, improvements, and new water infrastructure delivered in the last financial year.
"By the end of June 2023, we delivered $261m of capital projects across the region. These projects replaced old and built new drinking water, wastewater and stormwater assets on behalf of the councils in the region which own and fund us," she says.