By Engineering New Zealand 16 May 2019
Engineering New Zealand's Madison Dobie was named Young Lawyer of the year at the In-house Lawyers Association New Zealand awards last week – and our legal team picked up the prestigious In-House legal Team award.
Led by Helen Davidson, General Manager – Legal & Policy, the team has reformed Engineering New Zealand's complaints process and created a framework to help resolve long-standing Christchurch earthquake claims.
Helen says Madison's win related both to her management of complaints cases and to the leadership role she took in establishing an expert panel to support the Greater Christchurch Claims Resolution Service (GCCRS).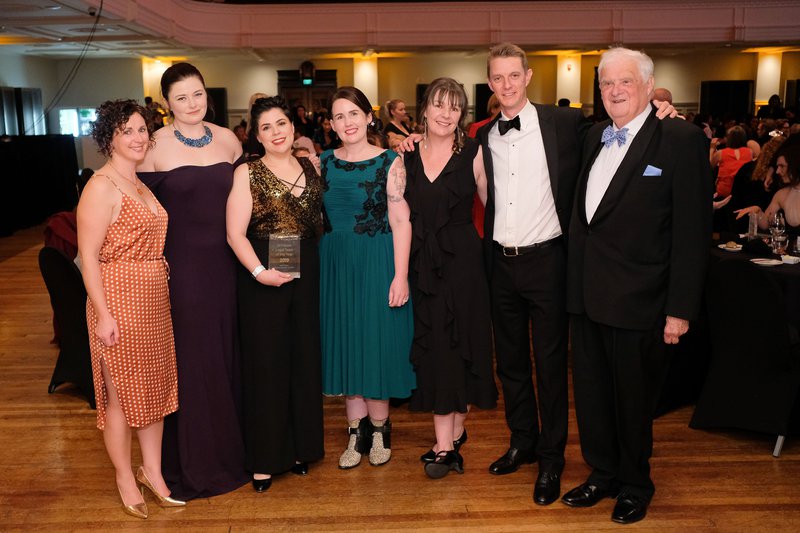 In both categories, nominees needed to show leadership and excellence in legal services to the business as well as contribution to the organisation's overall strategic priorities. 
Engineering New Zealand Chief Executive Susan Freeman-Greene says she is very proud of the team and their commitment to delivering innovative and high-quality service for engineers and the public.
As Engineering New Zealand Distinguished Fellow Peter McCombs said when supporting the team's nomination: "The entire Engineering New Zealand in-house legal team have stepped forward with a programme that has enabled and brought about a whole transformation of the processes and practices now adopted across all of the professional engineering sector".