By Matt Winthrop 5 Oct 2023
A rundown swimming pool complex in Auckland underwent a unique retrofit to become a specialised facility for guide dog and white cane training, offering a range of real-world situations, from escalators to aeroplanes.
Based at Blind Low Vision NZ's South Auckland complex, the Mobility Centre provides real-world simulations – including mock buses, trains and planes – to create a training environment for guide dogs, their handlers, and people learning how to use white canes. Smart speakers echo with traffic noise and the hum of bus doors opening, offering a 360-degree immersion into the real-world scenarios these guides and their handlers will navigate daily.
"Our aim was to create a space that gives people who are blind, deafblind or have low vision, the best possible chance to learn, for example, how to work with their new guide dog, in a real-life environment," says Blind Low Vision NZ Chief Executive John Mulka.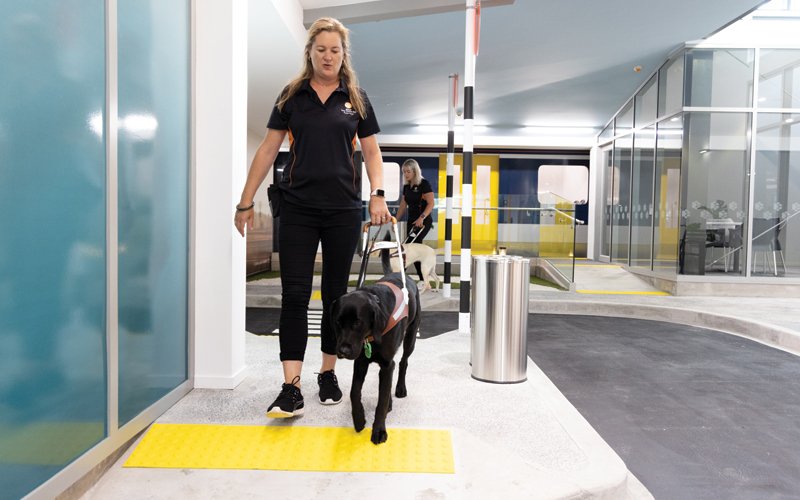 "Our centre's replication of roads, stairs and escalators allows guide dogs to acclimatise to these elements, preparing them to assist individuals with visual impairments effectively. This invaluable training opportunity elevates the standard of guide dog assistance."
Opened in March 2023, the Mobility Centre houses the simulated training environment for guide dogs along with Blind Low Vision NZ's offices and an indoor football pitch that's used for training purposes.
Hauraki Design was the architect for the project, while Cape Construction, along with various subcontractors, brought the design to fruition.
John says the build faced considerable design challenges from the outset.
"Transforming a dilapidated, yet cherished, former swimming pool complex into a state-of-the-art facility demanded ingenuity and resourcefulness.
"The limited space and existing infrastructure led us to think beyond the square. Drawing inspiration from Australia's centre, we pushed the envelope to incorporate additional elements like a lift and even an aeroplane layout.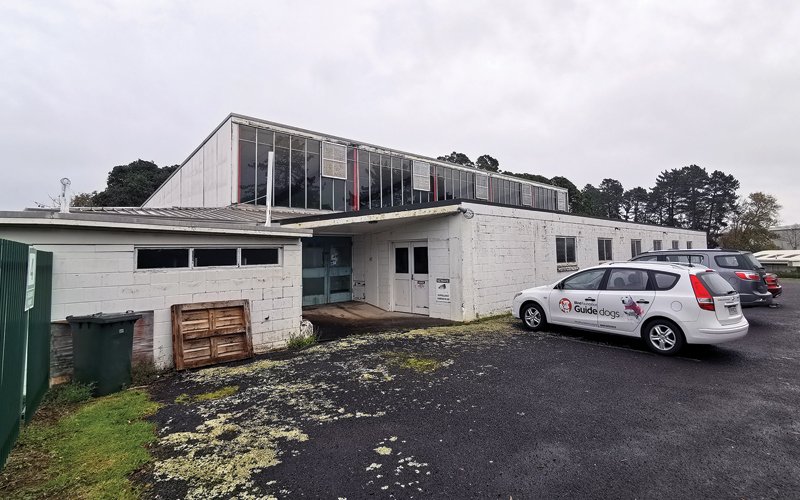 "In the end, it was meticulous planning that allowed the team to optimise the space, resulting in a truly remarkable achievement."
During initial investigations, the building was found to be earthquake prone, while some of the portal frames were significantly rusted due to chlorination from the pool.
Rak Natesh, a structural engineer at EQSTRUC, worked on the building's seismic retrofit and alterations.
"When we started out, we did heavy investigations throughout the building. There was no property file, so we needed to do as much detailed investigation as we could," says Rak.
"We did soil analysis and cone penetration tests to work out the state of the foundations. We also scanned the walls and found out they were unreinforced. After all these investigations we came back to the drawing board and went from there to understand what parts of the building could be reused and what needed remediation.
"To remediate the rusted structural elements, we inspected each portal frame and tried to figure out what parts the chlorination had had an effect [on]. During inspection, we'd start from one corner of the portal frame and focused on areas where there was bubbling or significant rust build up.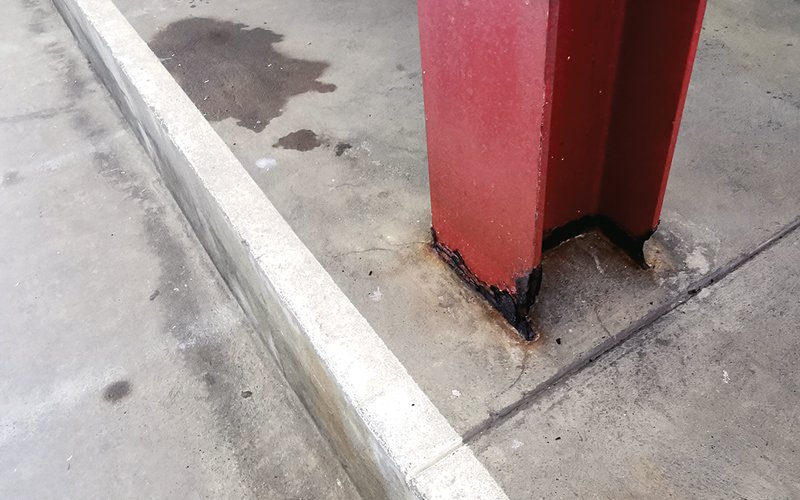 "The contractors used wire brushing to remove the rust to figure out the steel thickness. We used that in our calculations to modify the strengths of the existing beams and from that we knew how to alter it to get the strength required for the seismic retrofit."
To address the seismic issues, strengthening unreinforced masonry was needed.
"The office block area was supported by mainly unreinforced masonry – there was no actual lateral system in the area. So we used portal frames and roof bracing to strengthen the structure."
Rak adds: "The swimming pool area also needed to be filled up and compacted. We did a lot of geotechnical work on that portion. We worked with the geotechnical engineers quite closely to design a slab in the middle for the football pitch. It was built up using compacted soil and geofoam blocks."
Disruption from Covid-19 added to the mix, affecting the availability of shipping materials and subcontractors. This meant revising material choices, adjusting schedules and working more closely across trades to find viable alternatives.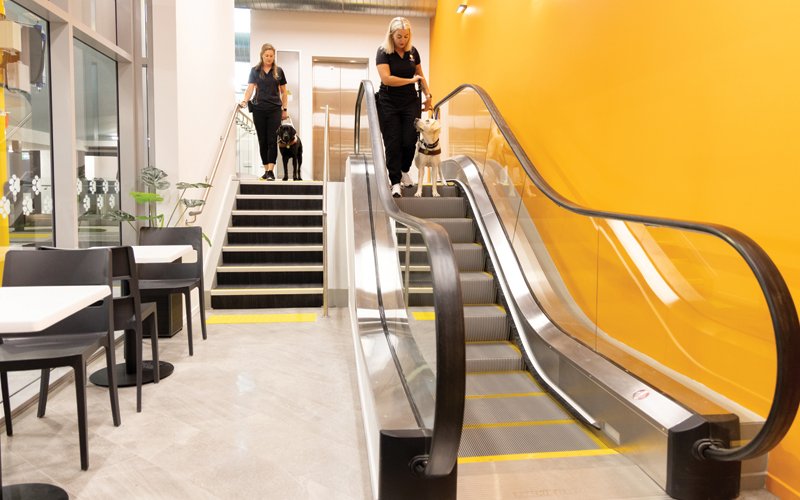 Terra Firma Group, the project managers, worked to keep the various elements of the project together, despite the delays the pandemic caused.John says collaboration with the "exceptional" team of architects and engineers was pivotal in bringing the vision to life.
"Working closely with industry experts, we landed on a design brief that met all the objectives. Throughout the tightknit partnership with the Guide Dog Services team, we refined every aspect of the centre to ensure seamless integration within our community."
John adds: "The Mobility Centre is a truly unique construction, so we are proud to see this ground-breaking initiative come to life."
Blind Low Vision NZ has a range of guidelines to help increase accessibility for people who are blind, deafblind or have low vision.
This article was first published in the September 2023 issue of EG magazine.