By Rachel Berry 21 Dec 2017
Allbirds has taken the world by storm with runners engineered from New Zealand merino. We talk to its founders: engineer Joey Zwillinger and professional athlete Tim Brown.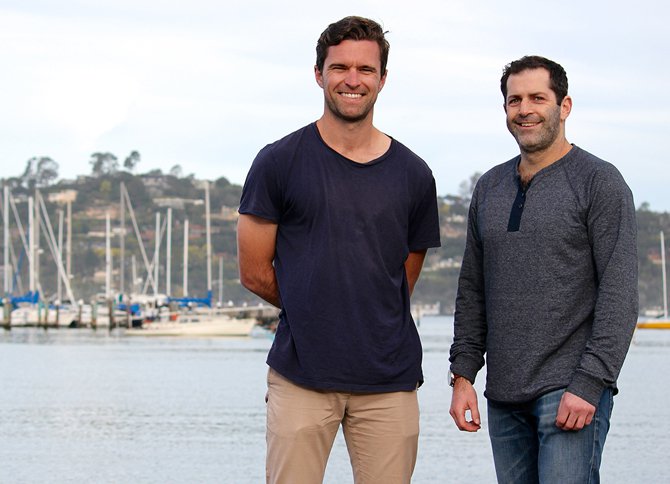 What's the story behind Allbirds?
Joey Zwillinger (JZ): Tim was a professional soccer player for Wellington Phoenix and New Zealand and was sponsored by some of the big athletic companies. He saw an opportunity to make a shoe that was a little more thoughtfully created, with the emphasis around comfort and a really good experience for consumers. 

 So, after staring at some sheep in New Zealand for quite some time, Tim developed a wool fabric with AgResearch. It turns out that wool does some really phenomenal things that are quite familiar in New Zealand; less so in a place like America. Tim threw a beta prototype of a shoe up on Kickstarter – and the response was really strong. We started thinking about whether there could be a supply chain that could make this globally reproducible in very large quantities to create and sustain a significant business. We started to work with some tremendous partners like ZQ Merino in New Zealand.

When you think "comfort" or "sustainable", you probably think ugly. Where that tension exists is where we saw a big opportunity. We financed a company to give ourselves a shot at making a difference in the world by engineering shoes with really thoughtful and renewable raw materials. We launched Allbirds in March this year and have been taken aback by the response. Suffice it to say, when we gave our initial investors a very ambitious plan, they laughed; we've now, since then, got more than four times what that plan suggested for this first year.

Have you worked with materials in this way before?
JZ: I graduated with a bachelor's degree in industrial engineering operations research. I led a chemicals business unit within biotech company Solazyme (now Terra Via, based in San Francisco). We engineered micro algae, a micro-cellular organism, to metabolise sugar cane in large-scale fermentation vessels. We would start that process with a vial of micro algae cells in an inch-high vial. Slowly through a sequence of fermentation vessels, we would fill up to what was almost 600 cubic litres. We would make these really high performance triglyceride oils through this fermentation process and selldownstream to chemical companies and enterprises like Unilever. 

We also made algae that were derived into polyurethane foams. In collaboration with a couple of other groups including the University of California, San Diego, we made a rigid polyurethane foam which was shaped into surf boards; making a product that was really high performance but also incredibly sustainable. That was a really eye-opening experience for me. It clued me into the fact that there's so little focus paid to innovating around natural and/or sustainable raw materials in a consumer landscape. There was a big opportunity for brand building and marketing sustainable, high performance products. It was a pretty cool segue for me to go from engineering and managing a significant chemicals business to becoming a cobbler.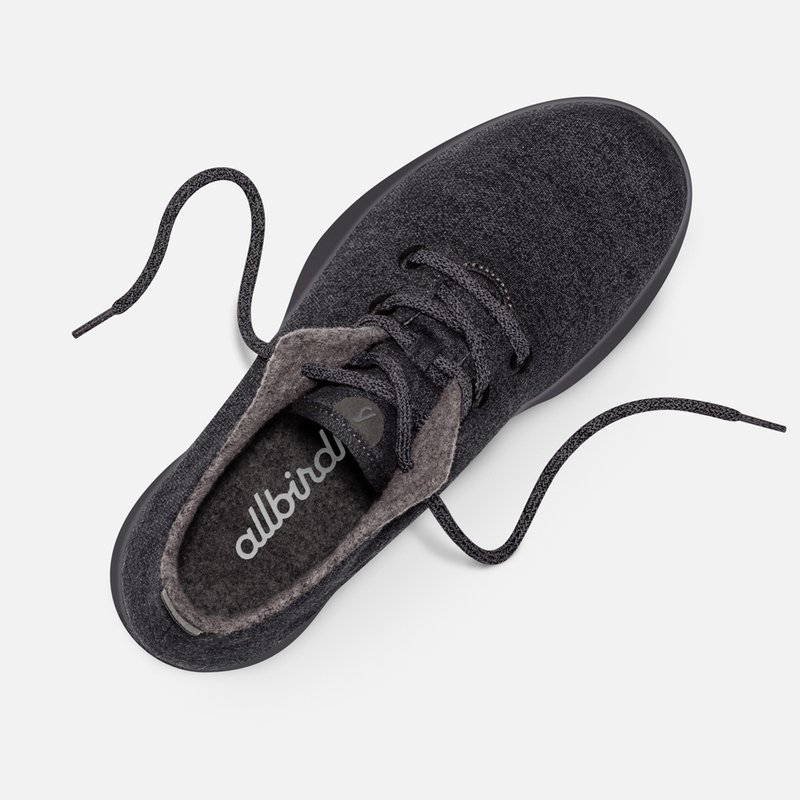 What are the innovations behind the Allbirds materials?
JZ: We looked at a number of ideas and winnowed them down to a final concept. In that winnowing process, we looked at various types of yarns and suppliers. We identified our specifications in terms of abrasion, tensile strength, pilling etc, and then worked backwards to engineer our materials and manage our innovation pipeline around our end performance goals. 

We looked at the upper material first. We had to do quite a bit of innovation to make sure we got a highly engineered and proprietary textile that worked for our shoe. Then we tried to break down every single component, both for performance and evaluated against sustainability. 

For our insole, we needed a material with high resilience and a high compression set, meaning that it rebounds really effectively; it comes back to shape after someone steps on it 20,000 times. We wanted to use it with no socks, which meant that the construction of the material needed to withstand a lot of odour. So we chose an open cell polyurethane foam, which was the best balance of lightweight, high compression set and good for odour reduction. We looked at how we could make polyurethane most sustainably and we chose to use castor bean oil-based polyurethanes. You normally have to sacrifice something if you're going with a sustainable material. In this case, both in the upper wool fabric and the insole, we managed to break that tension and create a really wonderful customer experience. Whether you call it engineering, design or manufacturing, it's all woven together.

What's next for Allbirds?
Tim Brown: We've got lots of things in the pipeline. There have really been three pillars that the wool runners have been built on: simple design, a focus on comfort – which is the number one reason why people buy shoes and oftentimes something that gets overlooked – and our mission to make these things in the best way we possibly can. That's guiding us towards a lot of other types of shoes that can be improved. So watch this space. 2017 will hopefully be another big year for Allbirds. We'll continue to push the boundaries of finding better ways to make better shoes.

Go to www.allbirds.co.nz for more about the company and to take a look at the wool runners.