By Rachel Helyer Donaldson 30 Aug 2020
Engineers have a part to play in inclusive access, be it roads, buildings or other infrastructure, so everyone in society can participate fully.
During the March and April Covid-19 lockdown, all New Zealanders faced a hugely restricted life. It was far more difficult to leave home. Yet many local councils sprung into action to cater for Kiwis' social distancing needs, widening footpaths so we could take walks or go to the supermarket.
Those extraordinary weeks highlighted how adaptable we can be "when everyone has an access need", says chief executive of the Disabled Persons Assembly (DPA) Prudence Walker.
"We can make flexible, systemic changes. The challenge is whether we can do that for the percentage of the population who need that all of the time, on an ongoing basis."
According to the 2013 Disability Survey, a staggering 24 percent of New Zealanders – roughly 1.1 million people – have access needs. This includes mobility issues, vision or hearing impairment, autism, speech, ageing, mental health, learning and cognitive function. Our ageing population means the number of people living with a disability is set to increase markedly.
Yet there is persistent disparity between the able-bodied and those with disabilities. A 2019 report by CCS Disability Action found that households with disabled children are significantly more likely to live in poverty. Meanwhile disabled adults under 65 faced "concerning levels" of discrimination and were 2.5 times more likely to experience material hardship.
Inclusive access is the outcome when everyone in society can participate.
Designing better lives
Failure to create inclusive public infrastructure can have an "absolutely profound" impact on an individual and the direction their life takes, says Minnie Baragwanath, founder of social change agency Be. Lab.
A building that is not accessible to all means "designing out" potential customers, employees and talent. For someone with a disability, universally accessible public transport can mean the difference between gaining an education or employment, or not.
"That's what is disabling for many people: the design choices we make, consciously or unconsciously," she says.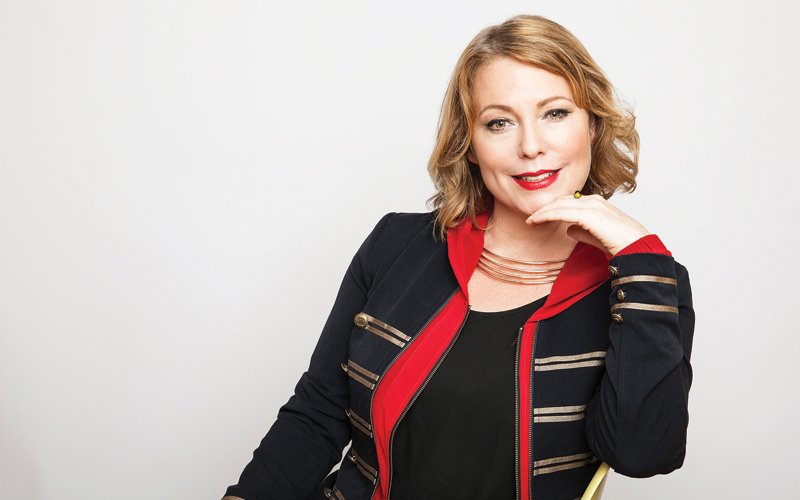 "Inclusive access is the outcome when everyone in society can participate," says MRCagney principal researcher and engineer Bridget Burdett CMEngNZ CPEng, whose work focuses on transportation and accessibility.
"It means that everything that we design and every system that we introduce and every interaction that someone has is inclusive to everybody. So everybody can access it comfortably, with dignity, they can afford it, and that society welcomes all people."
People with access issues face a myriad of barriers when they venture out in public spaces, says Prudence. These range from a lack of properly designed physical features, such as kerb ramps, inclines and wide enough spaces to manoeuvre around, to tactile indicators and good design for people who are vision impaired or blind.
For many people with disabilities, "a whole lot of organisation" must go into the planning of a journey.
This is stressful.
"Design comes into it, before they've even left home. Can I access the building I'm going to, can I find a suitable park close or get public transport close, can I even get in the building, what am I going to have to encounter along the way?"
Prudence uses a mobility scooter. Whenever she needs to cross a road, she braces herself. If the kerb cup is just an inch too high, it could mean she can't use it, or could suffer a painful jolt or even ongoing pain. She has even fallen out of her scooter, on the way to a meeting.
"All because of a design flaw that could have been avoided."
Big street numbers that are clear and visible are really important for sight-impaired people, says Minnie, who is legally blind due to a rare eye condition called Stargadt disease. Yet many buildings have no numbering whatsoever.
Large glass frontages can be extremely trying, as it's impossible to see where to get in. Once inside, a lack of clear signage is common, making it difficult to find the right floor. Many buildings have "talking lifts" but this function is often turned off, Minnie says.
"Blind to the challenges"
Most of the engineering profession is "blind to the challenges" of people with disabilties, says Bridget, who is vice Chair of the Engineering New Zealand's Transportation Group.
"We literally don't see those challenges in our own lives. If we don't invite the voices of disabled people into our planning conversations, it's difficult to see the limitations we are building into infrastructure."
Engineers need to be far more aware of the impact on the end-user, says Waikato University professor Mark Dyer.
I began to realise how badly designed the built environment was. It presented lots and lots of barriers.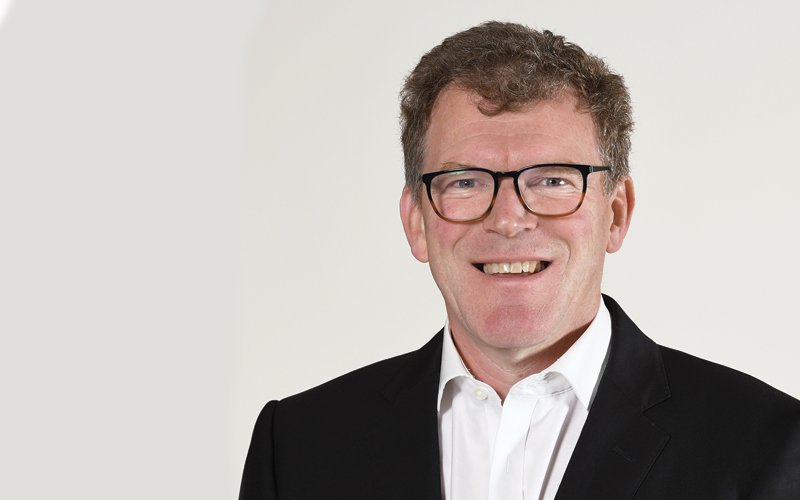 "Design and construction of infrastructure is a complex process with high technical challenges but it is important for us to recognise that infrastructure is not the end in itself. It is instead a means to an end which is supporting livelihood and liveability." 
Most engineering schools don't teach this, he says.
"We still spend a lot of time talking about solid mechanics... The undergraduates of the future require a very different mindset."
In 2009, Mark set up Ireland's 24-hour "universal design challenge" during his tenure at Trinity College Dublin.
Each student team worked with a design partner with an access issue. The brief: to improve the visitor experience around Dublin's lively Temple Bar district.
Mark found the exercise "fascinating". His research now includes people-centred design.
"I began to realise how badly designed the built environment was. It presented lots and lots of barriers."
Transport must include everyone
Transport is key to inclusive access, says Bridget.
"It's the first gate that people have to get through to be able to live their lives."
Roads and transport should follow three principles of design: safe, obvious and step-free choices. People need to feel safe and secure – not just from trips and falls, but from harm. Transport systems must be obvious, intuitive and give clear instructions. Step-free routes should be easy to use, not too steep and obvious.
"They need to be dignified, not down a back alleyway or further out of your way."
This "best practice design" could benefit everyone.
"Calling it inclusive means it's not separating out any particular group. If you're in a rush or you're tired, or you're carting luggage or with children or with an older parent."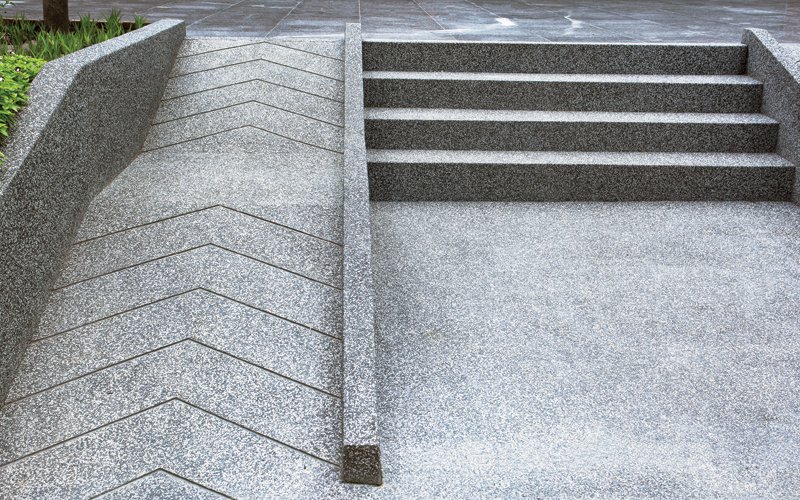 Bridget is involved in two Waka Kotahi NZ Transport Agency projects, refreshing design guidance for walking in New Zealand, and for public transport. Both projects will "reframe" the guides within the concept of universal access – a first for NZTA, she believes.
Her research involves a series of paid interviews with 18 people with disabilities, and their quotes will feature prominently in the resulting guides. It will remind design engineers who they're designing for.
Measuring outcomes and data collection are routinely used for road safety and seismic strengthening. Bridget would like to see that approach applied to inclusive access.
"We've only got standards, we can't know whether those standards are working unless we measure diversity of participation."
In the absence of data, talking to a range of people and organisations is crucial in project planning, she says.
Engineers can also reference Stats NZ data on disability, providing information such as the proportion of people in a specific area who have difficulty walking or seeing.
Measuring trips not made, and asking why they're not made and who's not making them, could provide some "really powerful" data, says Bridget.
"We don't count the people who aren't there. Yet who you see out in the streets is not wholly representative of who lives in New Zealand."
---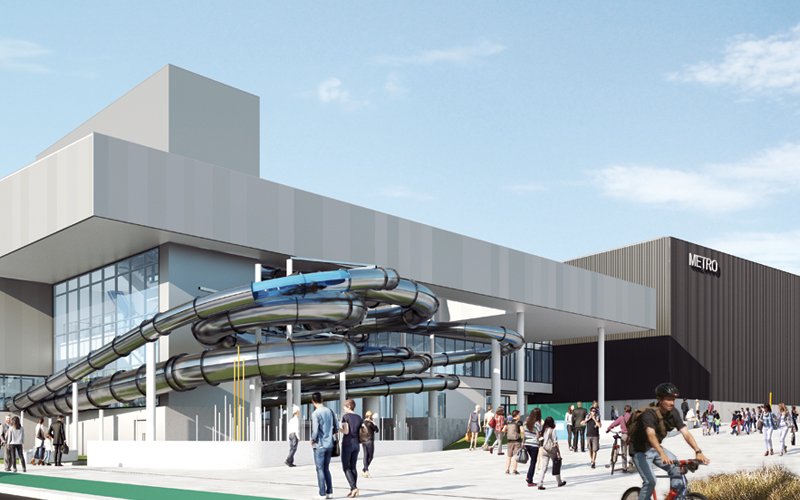 Making good sense
Consultation with future users and their caregivers has been critical to creating the layout and fitout of New Zealand's first aquatic sensory room for Christchurch's new Metro Sports Facility.
The pioneering Aquatic Sensory Experience area will incorporate a closed-off pool area in which users can control their environment, including lighting, noise levels and how the water works, with a range of jets and sprays. The aim is to provide a safe, managed aquatic experience, and give users with disabilities the chance to build their confidence around water.
Ōtākaro Limited chief executive and civil engineer John Bridgman FEngNZ, who is heading the facility's construction, says it was "heavily influenced" by its target audience.
"There is no blueprint to follow."
This involved creating a full-scale, cardboard mock-up of the rooms and accessways before inviting a group of potential users to test the space's accessibility.
Scheduled for completion in 2022, the large aquatic and indoor recreation and leisure venue will incorporate a range of specific features for people with disabilities, including changing rooms that meet a variety of accessibility needs, and eight accessible pools.
---
This article was originally published in the September 2020 edition of EG magazine.