By Alexandra Johnson 9 Oct 2023
How – and why – Professor Rod Badcock is propelling aviation into a sustainable future.
Launching rockets into space, high performance motorsport engines, and leading the world into sustainable aviation – New Zealand punches far above its weight, says Paihau—Robinson Research Institute Te Herenga Waka—Victoria University of Wellington Professor Rod Badcock. He leads a team developing superconductive motors to enable all-electric aircraft and, ultimately, sustainable aviation.
"There's so much engineering capability around Wellington, Christchurch, and up and down the country," he says.
"That's partly due to the agility you find here. When you're developing technology, you need people who can work at the highest precision and quality but be agile enough to make one-offs. New Zealand has that capability. It also has a history of very good education and a willingness to try something new."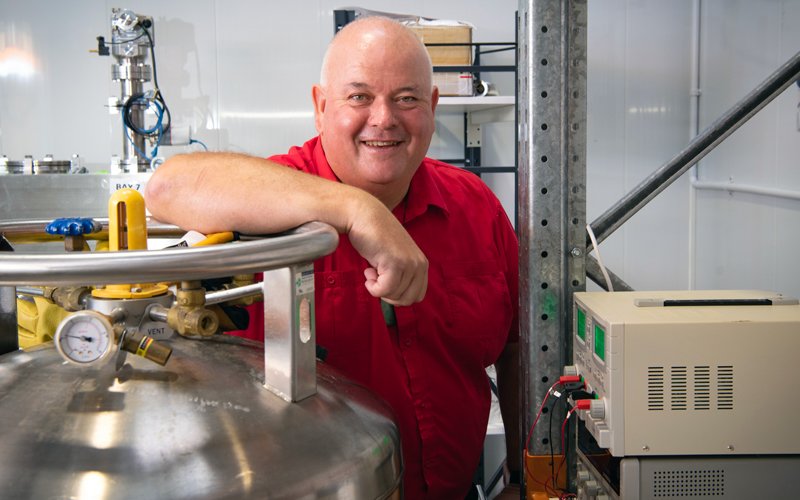 Another reason for this engineering global excellence, Rod says, is that in the 1980s, a team at the then Department of Scientific and Industrial Research was the discoverer and patent inventor of a high-temperature superconductor.
At the Institute and almost 40 years on, he continues this work by developing superconducting technologies for use in aviation.
"While there are some fantastic conventional electric motors that have been developed, with power densities of 5 kW/kg, for aviation to operate with economic payloads then motor systems must deliver 25 kW/kg," Rod says.
Currently, an electric motor required to power a long-haul flight is too heavy, and this is where superconductors will take the stage. A superconductor can carry hundreds of times more current than conventional systems and overcome the power-to-weight limit.
"These high-temperature superconductors are so critical because they allow windings with hundreds of amps. They enable electric motors and generators to deliver 5 to 10 times the power output per kg of the current state-of-art electric machines and solve this critical challenge."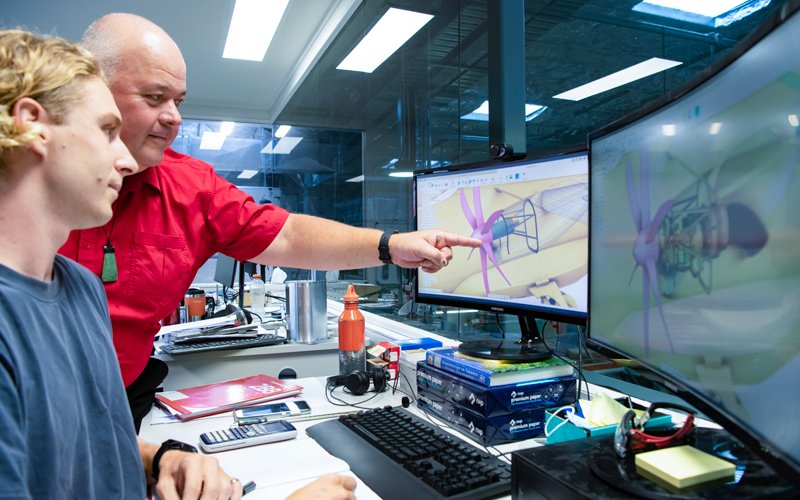 This article was first published in the September 2023 issue of EG magazine.