We've always known engineering is a big deal for New Zealand, and now we've got the data.
Engineering is for everyone, and everyone needs engineering
For the first time, we've got a dollar figure on what engineering contributes to our economy. We commissioned a report into the value of engineering to New Zealand, carried out by PwC. We're pretty proud of the results.
Check the stats
Here's an overview of the findings from the report. It's an infographic so maybe print it out and stick it up on your wall. Now more than ever, it's time to be proud of engineering and the impact it has.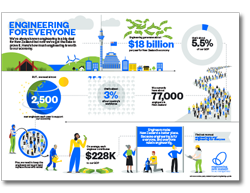 Download engineering for everyone infographic | 1.4 MB
Read the report
If you're keen on all the details, take a seat and get stuck into the full report. It presents the economic contribution of engineering, the key findings, how the data was obtained and much more.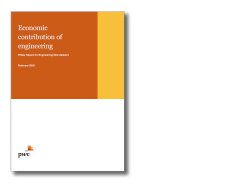 Download economic contribution of engineering report | 635.2 KB