Wellington's Evans Bay Power Station was commissioned in 1924 to boost the capital city's electricity supply. The station was demolished in the late 1960s.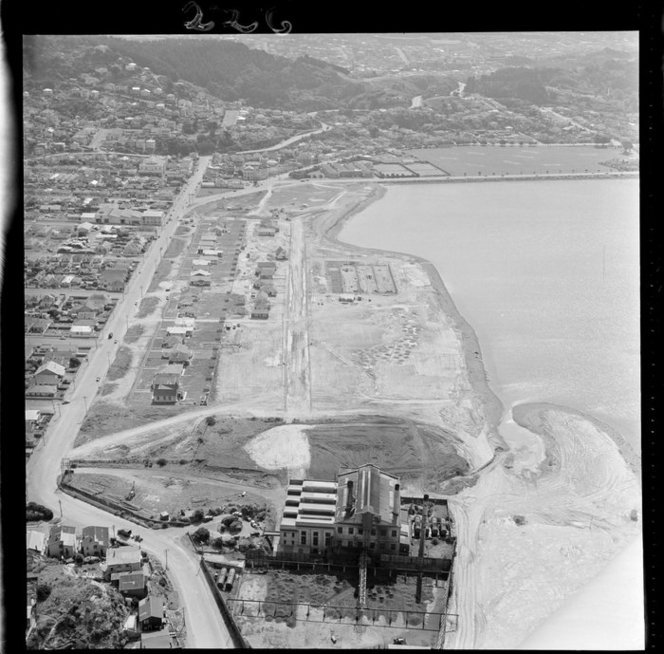 Prior to the commissioning of the Evans Bay and Mangahao Power Stations the city's electricity needs were met by a steam station sited on the corner of Jervois Quay and Wakefield Street. This was in use for electric trams from 1904 and for street lighting from 1905. This station, together with a plant at Harris Street was expanded over the years.
However, by 1920 there was an urgent need for increased capacity and the City Council built a much larger station at the head of Evans Bay on a site on the foreshore not far from the northern end of Wellington airport. The only remaining evidence of the station is a small indentation in the shoreline near the roundabout where the cooling water discharged.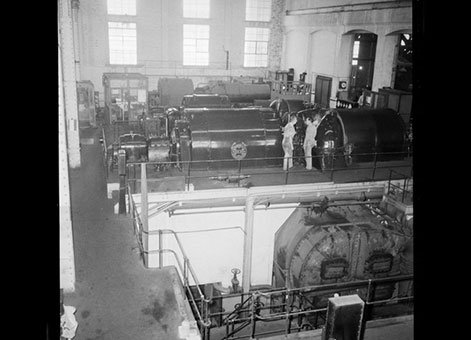 The initial installation included two 1,500 kilowatt (kW) Parsons turbo-alternators transferred from Harris Street, a 1,000kW Direct Current unit brought from Jervois Quay, and a new 5,000kW Parsons turbo-alternator fed by twin marine-type coal fired Babcock and Wilcox boilers.
Up to this time the supply, which was provided to some 20,000 customers, was single phase 80 hertz (Hz) at 105 volts. Conversion of this city-wide electricity distribution system to the recently decided 230volt 50 Hz New Zealand standard was started in 1925. It was a very large task, not completed until 1932.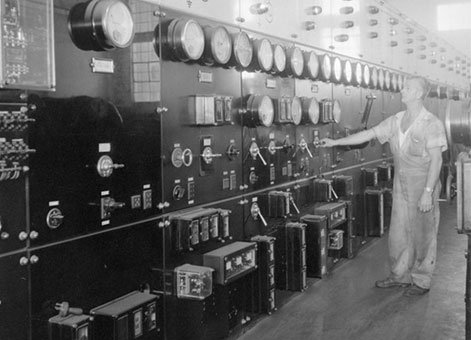 After the lower cost Government electricity supply from Mangahao became available in 1925, the Evans Bay station was used for stand-by and peak load support. But as local load grew it proved to be not flexible enough in that role nor have enough capacity. So in 1936 two rapid starting "Velox" boilers and a 15,000 kW turbo-alternator were installed.
The station was used for base load during country-wide power supply shortages during the war up until commissioning of hydro stations on the Waikato in the 1950s. It was little used thereafter, and was finally shut down in 1968. The station was unpopular with nearby residents. It had an unsightly appearance and had low chimneys resulting in local dispersion of smoke and ash.
Nevertheless, the foresight of the City Council and the engineers involved ensured that Evans Bay served the community well.
Find out more
Further reading
John E Martin (ed.), 
People, Politics and Power Stations
 (Wellington: Bridget Williams Books and Electricity Corporation of New Zealand, 1991).
Location
This building has been demolished. It was located on the shore of Evans Bay near the north end of Wellington airport.