The ENVIs celebrate engineering vision – the most outstanding engineering feats and engineers in New Zealand. Held biennially, the ENVIs are Engineering New Zealand's new awards programme which span the wide range of engineering disciplines.
They cater to a variety of individuals and teams that have had a significant impact on New Zealand and our people. By showcasing vision, brilliance, creativity and technical complexity they encourage New Zealanders to think differently about how problems can be solved and the wonder of engineering in everyday life.

Entries open : : 4 June – 2 August
Ticket sales : : 23 July
The ENVIs : : 7 November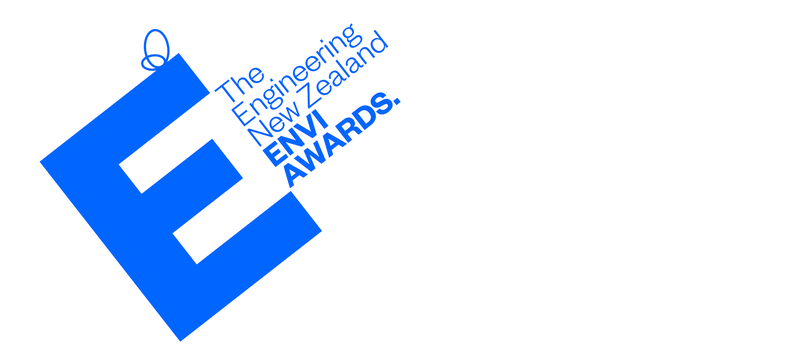 AN ENVI.ABLE LINEUP.
Young Engineer of the Year Award 
Awarded to a young engineer who has demonstrated outstanding leadership qualities, excellence in their career and a contribution to their community. They must be able to communicate how their work makes New Zealanders' lives better.
Engineering Creativity Award
Awarded for a novel, artistic and imaginative solution to a problem where such things as art, computing, design, technology and engineering collide. Nominations are encouraged from all engineering disciplines. Inspiration can come from anywhere – think eye-catching creations that are disruptive and different.
Engineering Impact Award
Awarded for a project that has delivered enormous value and impact to either a community, country or organisation.
Engineering Partnership Award
Awarded for outstanding collaboration between an engineering organisation and one or more other organisations, that results in a better project outcome or has a significant positive impact on a workforce, customers or community. 
Engineering Innovation Award 
Awarded for a breathtakingly clever engineering project or product launched or completed in the past two years that has solved an age-old problem or shifted from the 'always done this way' mentality. 
Engineering Diversity Award
Awarded to an organisation that has diversity and inclusion at the heart of its business, and lives and breathes the power of a truly inclusive workplace and diverse workforce.  
Engineering Education Award
Awarded to an individual or team for inspiring engineering education or a significant initiative. It may include student or peer support, teaching, research or other significant initiatives that result in an enduring positive impact. 
Engineering Leadership Award
Awarded to an engineer who has made an outstanding contribution to New Zealand through their vision, commitment and influence. Someone who gets things done inspires others and takes people with them.
Supreme Award – Engineering a Better New Zealand Award
Our overall winner of the Engineering New Zealand ENVIs.
Detailed information to follow on our dedicated ENVIs website soon.