By Engineering New Zealand 4 Feb 2021
Use your voice and decide who should lead Engineering New Zealand in the 2021/22 Board elections. All eligible members will receive a personalised voting link email on Tuesday 9 February.
We've received 17 nominations for the two vacant Board member roles. Only one nomination was received for each of President and Deputy President, so no elections are required for these positions. Two nominations were received for Vice President, so there will be an election for this position.
A good board debates issues from a range of perspectives. It needs a mix of strengths, with each director contributing something unique and valuable to the culture and vision of the board. Board members also bring their individual experience and networks. Having a diverse board that reflects our membership means we capture a range of viewpoints and make better decisions. This means representing a range of disciplines, ages and career stages – as well as being diverse in terms of gender and ethnicity.
---
President (unopposed)
Rosalind Archer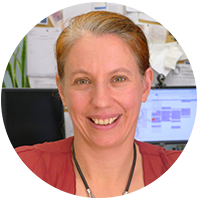 I am Acting Deputy Dean of Engineering (and a Professor) at the University of Auckland. I served as Head of the Department of Engineering Science for over 7 years – stepping down from that role during lockdown to became Acting Deputy Dean. I am also the Director of the University of Auckland's Geothermal Institute. I hold a BE in Engineering Science from the University of Auckland. My MS and PhD degrees are in petroleum engineering from Stanford University. My work involves frequent engagement with industry (locally and internationally), and with government (for example, leading multiple New Zealand Aid Programme projects in New Zealand, Asia, and Africa).
I enjoy the challenges of governance and am a Chartered Member of the Institute of Directors. I have 6-plus years corporate governance experience as a non-executive director of NZ Oil & Gas.
I want to see Engineering New Zealand's transformative journey continue – with it being a professional home for all engineers – as we all aim to engineer a better New Zealand. I have a natural passion for the Diversity Agenda and hope to see Engineering New Zealand's engagement with Māori and Pasifika grow. When did last hear the organisation referred to as Te Ao Rangahau?
What leadership qualities would you bring to this role?
Integrity, emotional intelligence, commitment, strategic focus.
What governance experience and training have you had?
I am a Chartered Member of the NZ Institute of Directors and have served for over 6 years as an independent director of NZ Oil & Gas (NZX and ASX listed, market capitalisation ~$100 million).
How would you drive Engineering New Zealand's strategy?
By supporting relentless focus on agreed strategic goals with the Engineering New Zealand team, and by being a voice of and for Engineering New Zealand members (from a diverse range of backgrounds and member classes).
---
Deputy President (unopposed)
Tim Fisher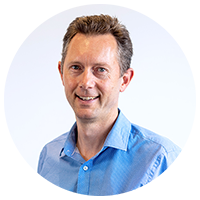 I am a practising Technical Director Water Engineering and Executive Leader of Engineering at Tonkin + Taylor.
I am the current Vice President of Engineering New Zealand. I have served as a Governing Board Member for 3 years with roles on the Registration Authority Board; Standards and Accreditation Board; Audit, Risk and Finance Committee; and as liaison to the Coastal Society and Bay of Plenty and Gisborne branches. Prior to these roles, I was a committee member and Chair of the Auckland Branch for 6 years.
I offer a strong understanding of Engineering New Zealand and bring governance experience and industry knowledge. I will listen to and represent members' views and work hard to look after Engineering New Zealand.
My vision is for engineers to be the leading professional group, known for our work in creating economies and communities, and solving society's problems.
Engineers will do this by being relevant through our exceptional work, and strong connections, credibility, and influence.
The biggest challenge facing Engineering New Zealand is how to advance CPEng and associated quality systems, so they work for members and our community. Work is also required to be clearer on sustainability and the important role of engineers in taking care of our environment and planet, while balancing our economic and community needs.
What leadership qualities would you bring to this role?
I will lead in the following ways:
Passion for engineering and the belief in Engineering New Zealand to lead our profession.
A clear focus on strategy and a good understanding of the organisation's business needs.
Decision-making based on member needs, the sustainability of Engineering New Zealand, my combined industry and Engineering New Zealand experience, and my core values.
A leader who is thoughtful, can absorb and process information that is detailed and complex, while keeping an eye on our strategy and big picture.
Insights from a wide range of engineering and business echelons that help me to understand emerging issues and take a future-focussed approach.
Listener to assimilate information from members, Engineering New Zealand staff and fellow Board members.
Team builder and motivator through a leadership style that is positive, collaborative and caring.
Emotional intelligence and resilience to assess sensitive situations and deal with them appropriately.
Role model being a professional engineer.
What governance experience and training have you had?
I am currently on the Engineering New Zealand Governing Board (3 years), Registration Authority Board (3 years), Chair of Engineering New Zealand Audit, Risk and Finance Committee (1 year), and was on the Engineering New Zealand Standards and Accreditation Board (2 years). I have had experience as a past board member for Tonkin + Taylor Group and Tonkin + Taylor NZ. I have had training with these boards to develop my governance skills.
How would you drive Engineering New Zealand's strategy?
I support Engineering New Zealand's vision of bringing engineering to life and the ambitions of credibility, connected, influential and recognised as these remain relevant and have been very effective at modernising our organisation. The new ambition of thriving will help Engineering New Zealand focus on member development and wellbeing, which is especially important in our Covid world. I will keep up the momentum with our strategies that deliver our vision and ambitions. Key areas where I will look to lead progress are CPEng and quality systems, inclusion and sustainability. The Board has a key role to ensure connectivity with, and relevance to, Engineering New Zealand members. I will keep engaging with members to ensure we continue to understand member's needs.
---
Vice President (contested)
Glen Cornelius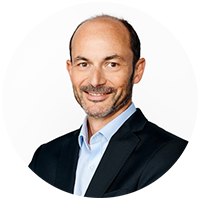 I'm a Chartered Professional Engineer, Fellow of Engineering New Zealand and a Chartered Director.
I'm currently the Managing Director of Harrison Grierson, employing people across New Zealand, with ultimate responsibility for the company's performance and our people's wellbeing. Over the last nine years I've transformed our business, championing people leadership, diversity and inclusion, and new ways of working. Setting HG up for the dynamic world we live in.
My passion has always been engineering. Helping develop and grow our people and making our community and Aotearoa a better place to live are some of my key drivers. I'm part of Engineering New Zealand's Standards and Accreditation Board, building credibility and trust in the engineering profession.
I will ensure the Engineering New Zealand Board and members benefit from my proven leadership and governance skills. I would bring my energy, passion and fresh thinking. Underpinned by a deep understanding of commercial and professional issues, and the importance of good governance. As an experienced director, I listen, challenge constructively and fully recognise the benefits of a diverse board.
Outside HG, I'm the Chair of Habitat for Humanity New Zealand, a not-for-profit organisation working in partnership with families in housing need. Being part of Habitat reminds me every day about the important work engineers do helping enable people, ultimately creating sustainable communities for everyone.
What leadership qualities would you bring to this role?
I believe the leadership qualities I would bring to this role are:
Integrity – this is a must-have for all directors
Drive – proven track record for getting things done
Empathy – I always try and understand both sides and believe in collective success
Influence – as the current Managing Director of a large engineering firm I have a broad network connected to many stakeholders and members and;
Positivity – I'm a believer that you always need to see the positive side and have fun – life is too short.
What governance experience and training have you had?
I'm a Chartered Director of the Institute of Directors NZ and have been on numerous boards over the past 12 years, and am currently on the Harrison Grierson, e-Spatial, Habitat for Humanity New Zealand and Association of Consulting and Engineering New Zealand (ACE NZ) boards. Over the years I've been through extensive training with the Institute of Directors on governance, including their 5-day Company Directors course.
How would you drive Engineering New Zealand's strategy?
The Board and the CE own the strategy together, working to deliver outcomes for its members and stakeholders. To drive the Engineering New Zealand vision of bringing engineering to life, it's important that we clearly connect the strategic initiatives to the vision. Widely communicating it so our members and industry understand what we want to achieve and why. As the Vice President and a leader, my role would be to support the board, CE and Engineering New Zealand team on communicating the strategy and initiatives. And having conversations with the members to understand their needs and clarify our direction.
Driving strategy also requires directors to be clear and consistent about setting milestones, measures, and accountability, then following up on these. This is how you can turn a strategy and hoped-for outcomes into results.
Kaye Clark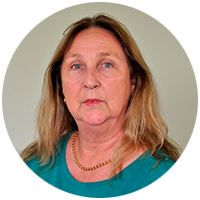 Based in the Waikato I have over 40 years engineering experience, gaining my NZCE civil in 1981, BE from Auckland in 1998, and MBA at Waikato in 2003. I have worked in senior roles in local government and at Waka Kotahi. I completed the Institute of Directors Company Directors course in 2010. I am currently on sabbatical, giving me the opportunities to pursue activities I have a passion for.
I have been on various board and advisory committees with the Universities of Canterbury and Auckland, and Counties Manukau DHB. I am director and co-owner of an SME involved in manufacturing, import, distribution and retail.
I served on the Engineering New Zealand board and various subcommittees from 2016-2019. I am currently the President's nominee on the Distinguished Fellows Panel. I was made a Fellow in 2019.
As a woman in engineering over 4 decades, I have directly experienced levels of inclusion and the impacts of bias (good and bad), both from others and from within myself, and I have charted the lack of progress on the promise that women will be present and participating equally in the top levels of our sector. Improving diversity and inclusion for all continues to be a big motivation for me in seeking appointment to a senior role within the board.
It is vital that Engineering New Zealand continues to provide tangible and compelling value to its members and to those we serve.
What leadership qualities would you bring to this role?
I have had a unique career starting as an NZCE cadet and obtaining experience and further qualification to reach senior executive positions within local government as Roading Group Manager and Waka Kotahi as Highway Manager. I have experienced considerable engineering at a wide range of levels of employment. I have led small teams through to large departments on varied projects, from discreet engineering works, infrastructure and asset management, through to the delivery of major capital works including the Waikato Expressway and the creation of strategy and underlying policy. I have operated at executive level management for several decades.
This gives me an ability to look at issues from different angles and to be able to interact with a wide range of people.
My leadership qualities could be summarised as inclusive (diverse perspectives, skills and interests), customer facing, robust and responsible (risk assessment), and action oriented (strategy into action).
What governance experience and training have you had?
I am a member of the Institute of Directors and completed their Company Directors course in 2010. I was an executive member of the Road Controlling Authorities Forum from 2003 and Co-chair (2013-2016), was a member of the University of Canterbury Engineering Advisory Board (2003-2015), and I was an independent member and inaugural chair to help establish the Counties Manukau DHB Capital Works Advisory Committee (2019-2020).
During my time in local government and at Waka Kotahi in senior management roles, I have been involved in both establishing and giving life to strategy and its underlying policy. Serving on various boards and committees within the workplace has further strengthened my governance abilities.
I was appointed to the Engineering New Zealand board for a 3-year term (2016-2019) during which I also served on the Risk Assurance and Finance, and Standards and Accreditation sub-committees. I am currently the President's Nominee on the Distinguished Fellows Panel (2020-2022), and a member of the Auckland University Civil Engineering Industry Advisory Board.
I am a director and co-owner of a manufacturing, import, retail, and distribution company, which enhances my commercial experience.
How would you drive Engineering New Zealand's strategy?
It is essential that Engineering New Zealand continues to provide relevant and compelling value, not just to our members but to our members' employers and to New Zealand as a whole, both domestically and globally. Our ambitions recognise the importance of being credible, connected, influential, recognised and thriving in a constantly changing environment. I believe in these facets and their interconnectedness.
I will help drive this strategy by ensuring that we do our utmost to understand the present and future landscape, the diversity, needs and desires of our members, and of those we serve and interact with, so that we can make tangible our relevance and the value that we add to them. Improving the diversity of our membership is a challenge because diversity and inclusion is something that continues to be grappled with in all sectors with varying success, at the heart of this may be a need to redesign certain areas outside of our control. This is an area that continues to challenge us. In an age of data and information, I am excited by what we can achieve by harnessing our new digital systems to inform our strategy going forward.
While our "value" is more than commercial, I will encourage commercial thinking to maximise revenue opportunities, inform our delivery by refining our offer and promise, and ensure our business is viable and able to compete with the other financial pressures that can so often undermine real progress. With funds always limited I will try to help keep focus, realise efficiencies and be as smart as we can.
I am proud to be a part of Engineering New Zealand and personally motivated to ensure it remains worthy of our passion.
---
Board Member (2 vacant positions)
Akira Kepu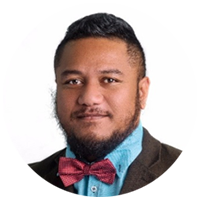 I am a young father of four children whose ages range from 1 to 8 years. They are my purpose to existence. As I see their young lives develop, I ask myself every day HOW I can help provide for them an environment (family, personally, socially, community and sustainability) that they can be rooted in?
With these factors in sight, my objective as a practising engineer is:
HOW we as a professional community can maintain a minimal footprint in all aspects as well as consistently regenerating sustainable results to life?
Please follow me on LinkedIn and let us be the change.
Alice Chaplin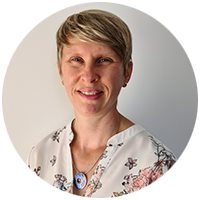 As engineers we have a pivotal role in society. As a board member I will ensure that we strongly advocate for the role and purpose of engineers, helping deliver our members' shared vision for New Zealand.
I am extremely passionate about delivering projects that positively influence the world we live in. As the General Manager for Coffey NZ, I lead a business mentoring engineers and scientists to reach their full potential and helping our clients solve their most complex issues.
I am a strong advocate of diversity and inclusion. As Coffey's representative, I was proud to sign the Diversity Accord in 2020. I also chair the global Diversity and Inclusion Council for our parent company, Tetra Tech, who have over 20,000 employees worldwide.
Daily, I witness our engineering projects used by our community; benefiting us and future generations to come. With critical infrastructure challenges and the impact of climate change there has never been a more important time to ensure that New Zealand has the resources and funding required to create an Aotearoa we are all proud of.
Graduating with a civil engineering MEng from Imperial College London in 1999, then becoming a Chartered Engineer with the Institution of Civil Engineers in 2005, engineering has delivered me a rewarding career. As a Board member, I want to give back to the next generation of New Zealand engineers, ensuring they have the support and opportunities they deserve.
Avik Halder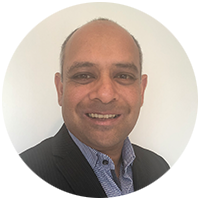 Belonging to an organisation that aspires to bring engineering to life for our communities has always connected with me. Today, our communities and profession are experiencing constant change. Whilst many issues are common across New Zealand, many vary regionally.
As a Board, focussing on this diversity recognises the breadth of our membership, a perspective I would bring.
Based in Nelson, I am a Chartered Professional Engineer and Technical Development Leader for Stantec's NZ Water sector, with a key emphasis on raising our technical profile.
I have been involved with Engineering New Zealand for the last 10 years, including the Nelson Marlborough Branch and I am the immediate past Chair. I currently serve on Engineering New Zealand's Standards and Accreditation Board, the Industry Advisory Group for Professional Development, am a Wonder Project Ambassador and part of the Mentor Me programme. In 2018, as Branch Chair, I spearheaded the inaugural Nelson Week of Engineering.
These roles and experiences have given me a good understanding of the key issues for our membership across different levels, and the organisation's strategy. I would bring a strong spotlight on ensuring the two are aligned, as well as ensuring they grow and evolve together in the future.
Cameron Chapman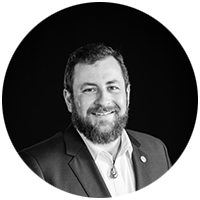 I ōrea te tuātara ka patu ki waho
I am the immediate past Chair of the Waikato Branch and was a finalist for Young Engineer at the 2019 ENVIs. I believe in empowering and inspiring engineers at every stage of their career development and encouraging the next generation of engineers. As a member on the Board for Waikato Engineering Careers Association, I am helping to influence the structure of tertiary learning in the technology fields. As an ambassador for the Wonder Project, I am opening a world of possibilities for our next generation of engineers.
My background as an electrical engineer and engineering manager has enabled me to drive sustainable solutions in the electricity sector. I am leading New Zealand first projects to enable a transition to a low emissions economy.
The world needs a sustainable future and engineers are at the forefront of facilitating the solutions. I am excited to bring innovative thinking to the Board so we can all engineer better lives for New Zealanders, whilst ensuring our profession remains credible and competent amongst peers.
Charles Sweeney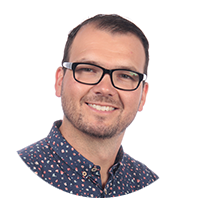 I am standing for the Engineering New Zealand board in order to add diversity to the board and a voice for engineering geologists. I am a Chartered Member of Engineering New Zealand and registered as a Professional Engineering Geologist. I have a BSc in Geology and MSc in Engineering Geology from the University of Auckland, as well as a Masters in Mining Geomechanics from the University of New South Wales.
I am a Senior Project Manager for Geostabilization New Zealand, managing slope stabilisation and ground engineering projects. I have previously worked as a geotechnical engineer in various mining and tunnelling related roles, as well as an engineering geologist in the civil construction industry - most notably on the Central Interceptor Tunnelling Project.
If elected, I will advocate for all engineers to have a clear pathway to membership and promote the wide recognition of high-quality engineering professionals. I will aim to use my voice to build confidence and recognition for engineers with the Government, industry and public alike. I will do this by providing input into the strategic position of Engineering New Zealand, whilst adding value to the operational policies and strategic direction.
Christian Gamst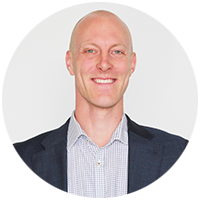 Eleven years as an engineer has given me opportunities to work for local government, as a contractor, and for consultancies. I have gained experience working on some of New Zealand's largest infrastructure projects, volunteering in the Cook Islands through VSA, and delivering infrastructure for communities in major urban centres and rural townships across New Zealand. Through it all I have been fortunate to meet many amazing people dedicated to delivering a better world for our "team of 5 million".
I have experienced many of the rewarding highs of being an engineer, but also faced some of the challenges in our industry – burnout, passiveness about becoming Chartered and public distrust. To address these challenges, I will inject the Engineering New Zealand board with a fresh perspective and advocate for Engineering New Zealand to:
Increase focus on our younger members by providing free resources to aid their development and support longevity of careers.
Promote member engagement by establishing clear pathways, and career relevance and benefits to reaching Chartered status for all engineers; and
Foster public discourse and engagement at a human level to help build trust in our profession.
Damian Young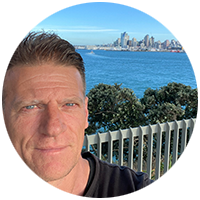 I am an environmental engineer and company director of Zealandia Consulting. I was the founding President of the Professionals Chapter of Engineers without Borders NZ. I have spent the last 20 years working for councils and clients across Australasia and building three engineering and environmentally focused businesses.
I have dedicated my career, and my business enterprises, to better deliver on some core environmental outcomes such as green infrastructure, biodiversity in design and ecosystem resilience.
I have been fortunate to bridge the gap between science and engineering practice, having led integrated science and engineering teams for the last 15 years. In essence, I am highly aware of environmental matters and seek to lead our engineering community in that direction.
As an acting director, for more than 20 years (Morphum Environmental (2000-2020)) of consultancy companies in New Zealand and also practising in Australasia, I'm familiar with the strategic planning, associated policy and business management structures underpinning some core focus areas of the role.
I am committed to supporting Engineering New Zealand to positively influence stakeholders and community, through connecting with wider society and communicating the key skills and responsibility of engineers and our community.
I believe that Engineering New Zealand, and its membership, can benefit from my accumulated knowledge. Therefore, I've decided to put my name forward to act on the Board.
Dominique Tharandt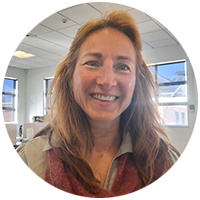 I am a chemical engineer currently working for Apex Environmental in Timaru doing engineering design and project management on water and wastewater treatment plants. I am excited to contribute to such a critical field, ensuring safe drinking water for our communities. Before this I was Capital Projects Manager at the Westland District Council and Senior Project Engineer at Westland Milk Products.
I was previously the Branch Chair of the West Coast. I am now the Treasurer of the South Canterbury branch and I serve on the Competency Assessment Board. Being part of Engineering New Zealand, and making it my professional home, has helped me to integrate into New Zealand and become more involved in community activities and mentoring roles, like the Wonder Project.
Providing value for all our members is something that I want to achieve in all my roles within this organisation. I want to bring a regional perspective from our smaller branches to the Board. I bring enthusiasm, passion, and diversity to the table for our profession, ensuring it can retain its respectful place growing this beautiful country. I am dedicated to continuous learning and improvement, and that is what I would like to see for this organisation.
Geoff Hunt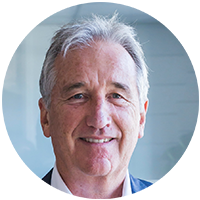 I see engineering as the profession which creates and maintains many of the things that are fundamental to our standard of living. My disappointment is that Engineering New Zealand has not enabled the profession to be valued for the importance of our contribution.
Engineering New Zealand has failed in its ambition to be influential – "Engineer's voice informs and shapes the public agenda". There is no mechanism for debate within Engineering New Zealand on important issues and technical matters. We don't publish in EG the types of articles which shape the public agenda. Engineering New Zealand values the contribution of the profession on the value of our hours worked and not the value created.
I would seek to correct these Engineering New Zealand governance deficiencies.
I have had 27 years as CEO of four engineering-centric businesses covering most types of infrastructure. I have contributed at governance level to industry organisations including the Treasury National Infrastructure Advisory Board and the Construction Strategy Group (Chair).
Within Engineering New Zealand I have been a member of the SAB, Distinguished Fellows Panel, and university accreditation reviews.
I now consult and I am an advisory board member with Alta Consulting and the AUT Engineering Industry Committee. I have time to commit to Engineering New Zealand.
Ian Vedder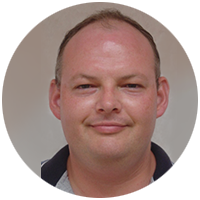 I am a mechanical engineer and chief executive with 29 years' experience designing, tendering and managing major infrastructure projects in the power generation, oil and gas, pulp and paper, water/wastewater treatment, industrial refrigeration, HVAC, pharmaceutical, dairy, food and beverage industries with large project teams of various disciplines incorporating civil works, structural, mechanical, piping, electrical, instrumentation and automation.
Over the last 15 years I have successfully started and managed several engineering businesses in New Zealand and Australia, including an engineering and project management consulting practice with offices in Auckland and Brisbane, an industrial coating contracting business and a distributor of paint and equipment based in Queensland, for which I recruited a local management team and provide overall governance of company expansion and operations from New Zealand.
I have been a CPEng lead assessor on behalf of Engineering New Zealand for all disciplines since 2007 and as such have very broad engagement with the engineering industry. I am a member of the Institute of Directors and undertake professional development as a director.
I enjoy the challenges of governance and want to contribute to the strategic direction of Engineering New Zealand and the engineering profession utilising my multi-discipline engineering knowledge and business acumen.
Juan Balza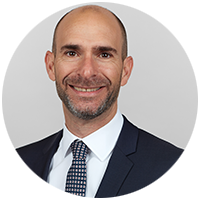 I am an Auckland-based Chartered electrical engineer working as Major Projects Director for Mott MacDonald. I have over 20 years of experience in the built environment sector.
I have delivered airport projects in 4 continents and learnt how engineering is applied in other places and how the institutions give support to their members.
Engineering has always been in my blood, with my father being my role model; he has devoted his life to the practice, and now it is time for me to give back to the profession.
I hold an MBA, which helps me to contribute to the running of the businesses and promote a focus on governance, culture and wellbeing.
I bring my passion for engineering, authenticity and diversity of thought. As someone not born in an English-speaking culture, I bring a fresh approach that can be of great value.
My focus as a Board member would be:
Raising public awareness of Engineering New Zealand and relevance of its role and the work that engineers do for society.
Ensuring members are more active and connected.
Supporting engineers to find their pathway and become credible, influential, and recognised.
Prioritise innovation and the use of technologies.
Karissa Hyde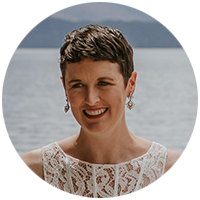 I am the Construction Manager for the Scott Base Redevelopment at Antarctica New Zealand. I have held previous roles in structural engineering, geotechnical engineering and project management, both consultancy and client side. I am a Chartered engineer and certified Project Management Professional. This varied background gives me a different perspective of the engineering profession that I would like to bring to the board.
Good progress has been made so far in the areas of diversity, education, and wellbeing, but we are yet to stem the tide of people leaving the profession, particularly women. I want to see how we can address the changing needs of members throughout their careers. I would like to champion engineering for the wide variety of roles, opportunities and people it represents along with the contribution it makes to society.
I do not have a long history volunteering within Engineering New Zealand; instead I bring a fresh perspective, built from years as a member, engineer, client, project manager, member of the public and mother. I don't have preconceived ideas about how things should be done, but rather an open mind and desire to challenge the status quo to achieve the best for the engineering profession and society.
Matt Harris
This past year, as a member of the Engineering New Zealand Board, I took a lead role in the proposed changes and ongoing consultation re the future of CPEng. As part of the Board, I also saw further developments of the ongoing strategy being rolled out, whilst Engineering New Zealand also tackled the challenges that the ongoing Covid pandemic brought to many of our members. In short, it's been a very rewarding time to sit on the Board and I would be delighted to serve our members for a further term if elected.
The challenges ahead of us, such as climate change, the need for greater diversity and the ongoing promotion required to raise public awareness of what engineers do, remain as priorities for a forward-thinking board.
With current and previous board and company director experience I remain active in the industry. I am a Chartered Professional Engineer, delivering projects across the whole of the South Island, as South Island Business Manager for Babbage Consultants.
Based in Canterbury, I manage a multi-discipline team who design and deliver commercial, industrial and residential projects. I also sit as the Otago/Southland Regional Chair for the Association of Consulting and Engineering (ACE New Zealand).
Moru Jia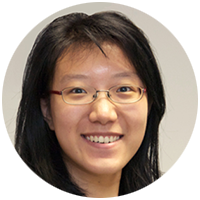 I am a passionate people's person who desires to contribute my motivation, vision, solution, and dedication to you, 22,000 Engineering New Zealand members. Your voice will be heard.
I will bring innovative solutions to the pursuit of an inspiring engineering landscape. I am a Principal Geotechnical Engineer and a team leader at AECOM. Because of global connectivity, I started my career in the design and construction of transport infrastructure before moving to earthquake response, and later to the dam and power industry. To build a strong transport system I have recently returned to my roots of working on large scale multi-discipline infrastructure projects such as the City Rail Link and Eastern Busway.
As Treasurer of the Engineering New Zealand Auckland branch and a Wonder Project ambassador, I have gained experience in orchestrating resources, expanding technical innovation, and training, and improving knowledge transfer from deep technical expertise.
My vision for the board is for it to become the "people's choice" and to build a strong advisory offering for all of you. I truly believe together we can make a difference. If I get elected, I'm eager to promote next generation energy initiatives and rise to upcoming challenges.
Together, let's bring more light to Engineering New Zealand!
Paul King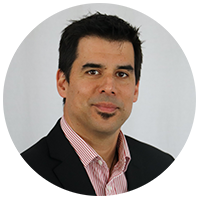 I'm based in Hamilton as the Regional Director and Head of Water for WSP. Prior to making Hamilton my home, I was based in Christchurch during the earthquakes and helped with the response. I also worked for three years with Scottish Water.
The upcoming water and RMA reforms will improve our quality of life, and Engineering New Zealand needs to have a strong voice like mine, on the Board, to make sure we're ready for this substantial change.
Working in the sector for over 20 years, I'm passionate about water and its role in how we live, and I'm keen to lend my skills and experience to Engineering New Zealand to help shape our future. Engineering New Zealand is pivotal in advancing the profession, and I'm keen to contribute to its ongoing success – both now and with the key changes ahead.
We also need to grow the competency and capability in the water profession. My role is focused on developing high-performance teams to deliver water infrastructure projects, as well as identifying and growing engineering talent. If elected, I would look to expand on this with Engineering New Zealand to help nurture and grow New Zealand's engineering talent pool.
Sheila Karimi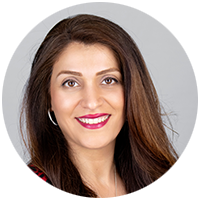 I am a Chartered Professional Engineer with more than 10 years of experience in structural engineering in New Zealand. I am a committed team player and skilled leader who understands that achieving success relies on effective communication between all parties at all levels, ensuring teamwork and understanding the common aim.
Based in Christchurch, as an Associate Structural Engineer and a team leader in Beca, I am accustomed to managing and motivating multi-discipline design teams to achieve defined project scope of works and client goals.
I am the current Chair of the Canterbury branch and have served on the committee for over four years. Through the leading of the branch and as an advocate of Diversity Agenda, I have met many inspiring individuals who bring significant value to the discipline and I take pride in furthering and celebrating the skills of the engineering community in Canterbury.
I am passionate about promoting diversity and inclusion and improving gender equality in workplaces. Raising public assurance, trust and confidence in what engineers do, developing our people, and making our community a better place to live through high-quality engineering are my key drivers. I believe Engineering New Zealand has made significant progress in promoting these initiatives and proposing changes to current perceptions and practices. I am keen to continue this momentum and contribute in developing further offerings to our members and the next generation of leaders.
Steve Raynor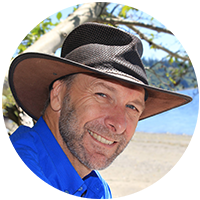 Engineering is an action profession that I am proud to be part of.
At Auckland university I recall most clearly the lecturers that encouraged us into overseas voluntary aid. My first such assignment was New Guinea, and my subsequent career includes living, lecturing and consulting in 8 countries over 30 years. Being Chartered in three countries and both a user and producer of engineers brings a unique and diverse perspective through which I can contribute to Engineering New Zealand.
I now serve Tauranga as Resilience Specialist for the City Council.
Curiosity and continued learning I value as an essential state of mind and would love to see our profession thriving as the nation's best example of lifelong education. In support of this, I serve on an Industry Advisory Board for University of Waikato and am pursuing a PhD on natural hazard resilience.
Currently I am Bay of Plenty Branch Chair for Engineering New Zealand, and national committee member and regional representative for ICE. I am particularly proud of connecting multiple professional disciplines and watching the magic that happens when active minds get together. It seems we can't help getting better when connected.