By Engineering New Zealand 8 Nov 2019
The winners of Engineering New Zealand's inaugural industry awards, the ENVIs, have been announced.
Engineering New Zealand Chief Executive Susan Freeman-Greene said she was thrilled with the number of entries received for the inaugural event with 120 applications received across the eight categories and whittling this down to eight winners was a difficult task for all the judges.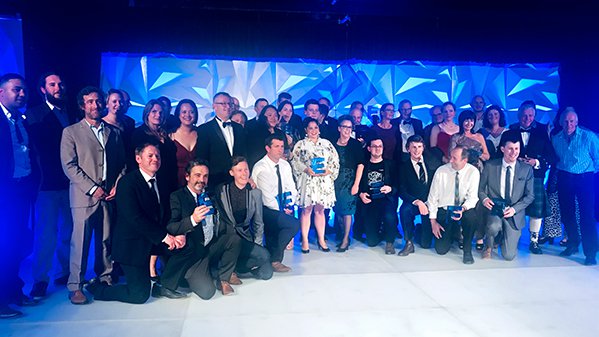 The ENVIs has opened people's eyes to thinking beyond the final delivery of a product. Judges were looking for those individuals, teams and organisations that have been involved in significant or outstanding engineering projects that have encouraged innovation, creativity, diversity and overall excellence in engineering and in ways that benefit society and the environment. 
The Supreme Award winner, sponsored by Tonkin + Taylor, was the Kaikōura Earthquake Recovery. The extraordinary seismic event that permanently moved the South Island caused almost one million cubic metres of rock and material to fall onto SH1 and the Main North Line. There were more than 3,300 separate things to be fixed, including both land and structures. The NZ Transport Agency and KiwiRail set up the North Canterbury Transport Infrastructure Recovery (NCTIR) Alliance with Fulton Hogan, Downer, Higgins and HEB Construction to respond to the major emergency.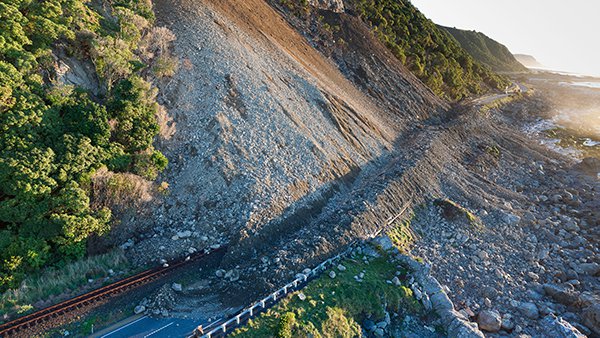 Young Engineer of the Year Award (sponsored by MAS)
Terry Miller – Eight360
Terry Miller is the founder of Eight360, a dynamic New Zealand company which combines engineering and innovation to deliver the next generation of VR experiences. Terry's transformation from an untried young company director into a capable, confident and inspiring CEO is nothing short of remarkable. Eight360's flagship product is NOVA, an untethered motion platform for video games, virtual reality, vehicle stimulators and more. It allows users to experience full, unlimited rotation in all axes, as well as acceleration and gravitational effects. Terry is the main driving force behind NOVA's progress, including completing the first true working prototype, which was developed over a year of unpaid full-time work.
Highly Commended: Alistair Collins – Beca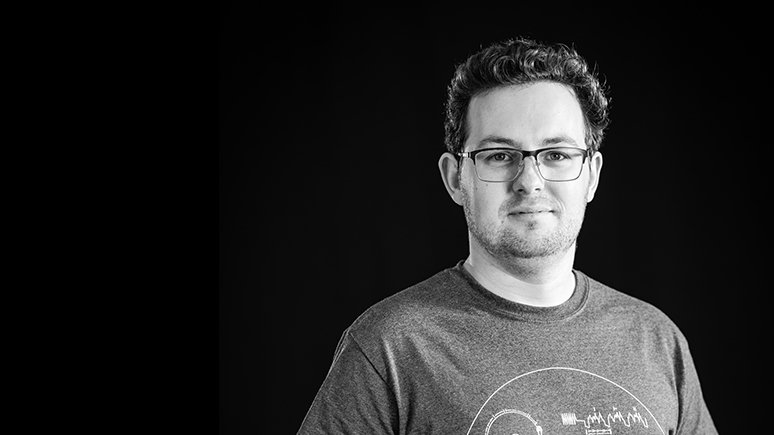 Engineering Leadership Award (sponsored by Callaghan Innovation)
Darryl-Lee Wendelborn – Beca
Darryl-Lee is a vibrant and collaborative leader who embodies the changing face of the New Zealand engineering industry. She's spoken on the representation of women in STEM at the United Nations in New York, established a programme to promote an increase in Māori and Pasifika in engineering, and is a board member of the Safe Roads Alliance. This go-getter is also engaged in many other initiatives, and has actively championed Beca's support of Engineers Without Borders New Zealand. As a practitioner, Darryl-Lee is an outstanding technical leader who's been involved in some of New Zealand's most significant infrastructure projects, including the Waterview Connection and the Waitematā Harbour Crossing. Her collaborative approach has been critical to Beca's successful transformation from a regionally-focused to global organisation. Our judges described Darryl-Lee as an exceptional and influential leader.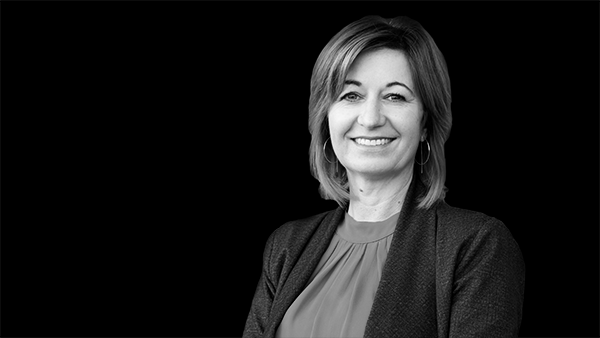 Engineering Creativity Award (sponsored by HEB Construction)
Kākahu Façade – Lewis Bradford Consulting Engineers
Lewis Bradford teamed up with artist Lonnie Hutchinson to create this stunning façade, inspired by a kākahu, or cape of feathers. Cloaking a Christchurch parking building with over a thousand aluminium feathers was never going to be an easy feat, requiring innovative engineering that would enable it to withstand extreme wind loads. The 6.5m-high aluminium sculpture was installed as part of the Justice and Emergency Services Precinct, which opened in May 2018. It's the perfect marriage of creativity and engineering, and provides a traffic-stopping platform for Hutchinson's largest-ever artwork. Our judges commented that the Kākahu Façade embodies the essence of the Engineering Creativity Award, using technical ability that gives New Zealand designers an opportunity to significantly scale up their canvas and bring engineering to life.
Highly Commended: Tirohanga Whānui Bridge – Aurecon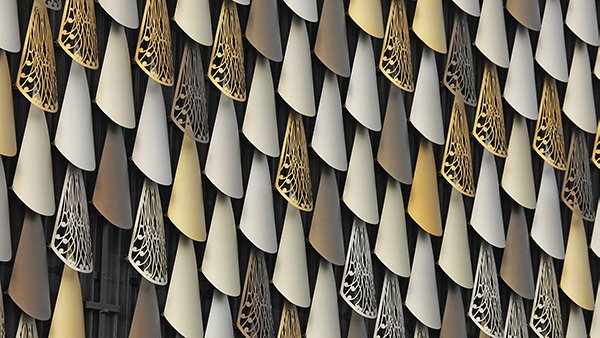 Engineering Impact Award
Kaikōura Earthquake Recovery – NZ Transport Agency, KiwiRail & NCTIR Alliance
The 2016 Kaikōura earthquake devastated transport networks, cutting off communities across the upper South Island. The NZ Transport Agency and KiwiRail jumped into action and set up the North Canterbury Transport Infrastructure Recovery (NCTIR) Alliance with Fulton Hogan, Downer, Higgins and HEB Construction. The extraordinary seismic event caused almost a million cubic metres of rock and material to fall onto SH1 and the Main North Line, and recovery work was a herculean effort. Repairs on the Main North Line constituted the largest rail construction effort in New Zealand since World War II, with 220 work-sites along 190km of track. Despite these challenges, SH1 reopened to freight less than a year after the quake. Not long after, SH1 reopened to other vehicles – reconnecting communities once more. The judges noted the rebuild set the standard for how we need to mobilise as a country following a natural disaster.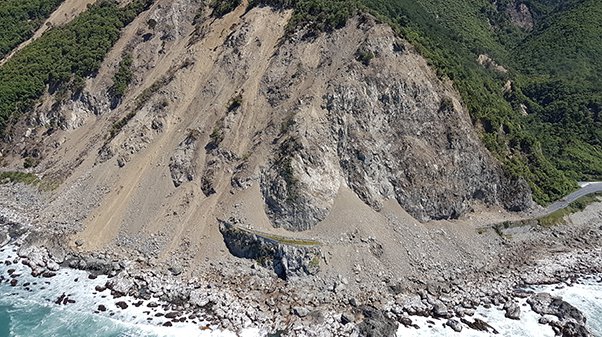 Te Auaunga – Auckland Council, Fulton Hogan, Boffa Miskell & AECOM
Auckland's longest uninterrupted urban stream, Te Auaunga, was converted to a concrete stormwater channel in the 1930s. Nature resisted this move – and surrounding parkland became prone to flooding, causing significant damage to neighbouring houses in the 1970s. Te Auaunga, or 'swirling waters' in te reo, desperately needed care and restoration. By addressing the flood risk, the Te Auaunga project was also able to dig deep into engineering solutions that enable higher density and affordable housing in the area. Along with park and stream restoration, the project included an extensive public space upgrade, an outdoor education zone, BMX tracks, a community fāle, and planting of 120,000 native trees. Te Auaunga demonstrates not only environmental guardianship, but what's possible when local government, the community (including mana whenua) and engineers collaborate.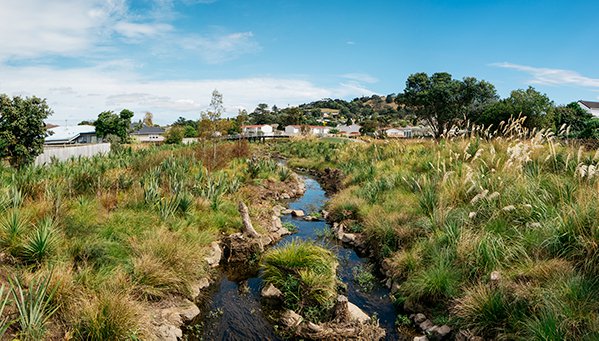 Engineering Innovation Award
MicroMaker – Callaghan Innovation
Thanks to the MicroMaker, 3D-printed rapid prototypes can now be created in forms finer than a human hair. Think sensors, wearables, point-of-care diagnostics, micro-robotics or aerospace components – all engineered with speed and affordability. The MicroMaker prototype has successfully printed items with a resolution of 10 microns, and can be configured for as low as 5 micron resolution. By contrast, the human hair has a diameter of about 80 microns – which gives you a sense of how fine and accurate this technology can be. This ground-breaking microfabrication technology represents a huge technological step forward, and into a lucrative market that is projected to be worth over US$13 billion by 2021. MicroMaker was seen as a gamechanger by our judges, and they believe it will spark many other innovations.
Highly commended: Noise Reduction and Audio Capture Suite for Drones – Dotterel Technologies & Tūranga (Christchurch Central Library) – Lewis Bradford Consulting Engineers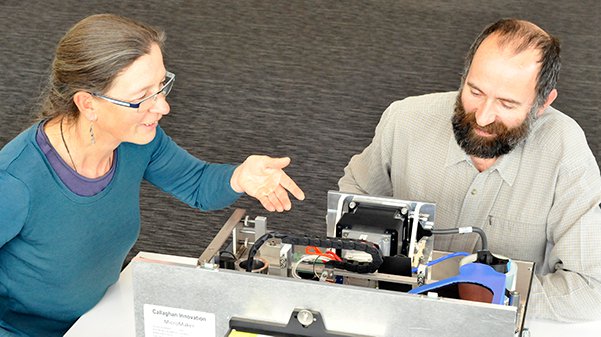 Engineering Partnership Award (sponsored by NZ Trasnport Agency)
Aspiring Artists – SCAPE Public Art & Lewis Bradford Consulting Engineers
Amazing things happen when you hand over the creative reins to young people. In Christchurch, the Re:ACTIVATE programme pairs aspiring artists with engineers and brings their public artworks to life. Lewis Bradford and SCAPE Public Art select the winning submissions, which are then turned into displays as part of the SCAPE Public Art Walkway. Students are mentored throughout the process, giving them real insight into the working world of art, design, engineering and construction. As a result, the programme helps ignite their interest in career options in these fields. The judges see Aspiring Artists as a truly altruistic venture that relies on goodwill and community leadership: "It's testament to a working and visionary partnership that is not held together by money or commercial construct to deliver outcomes for the community."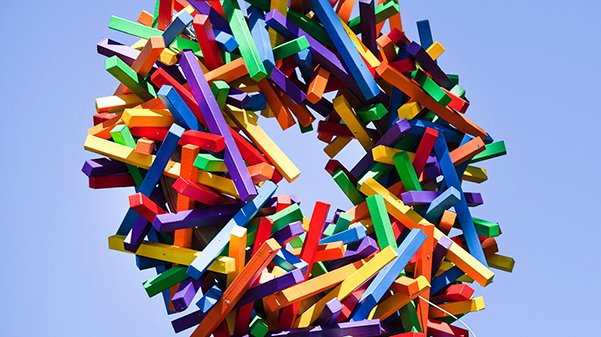 Engineering Education Award
Meridian Energy Rural
Meridian Energy is dead-set on opening children's eyes to the wonder of engineering. From windy Wellington all the way to Southland, they've been working with schools and communities near its wind and hydro sites as part of an educational initative. With more than 11 events at wind and hydro sites now under their belt, Meridian Energy is extending its reach to support the Girls in Hi-Vis initiative, which encourages women into trades and technology careers. They're also big supporters of the Wonder Project. Our judges said Meridian staff had made an incredible effort to help local communities understand more about electricity, energy and what they do: "This is a company committed to education, particularly in rural communities that don't typically have strong science or engineering programmes."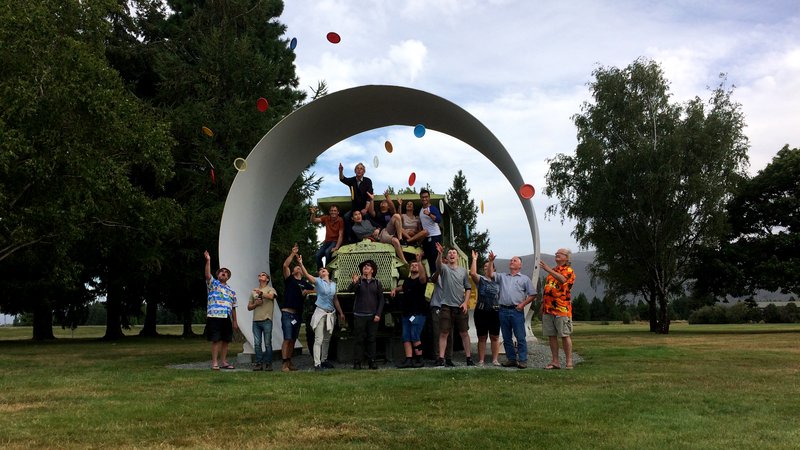 Engineering Diversity Award (sponsored by Victoria University of Wellington)
Honor Columbus – Māori and Pasifika in Construction
Honor Columbus created Māori and Pasifika In Construction in 2018 after repeatedly hearing Māori and Pasifika talk about the pressure to assimilate when they enter engineering and how that led to a loss of culture and community connections. This self-funded, volunteer-run initiative is based in Ōtautahi/Christchurch and helps connect, encourage and promote Māori and Pasifika in the construction industry. It does this through a speaker series, social media, and by linking members to mentors, scholarships and other opportunities. Always making the most of limited resources, Honor is as well known for her corned beef sandwiches as her generosity and leadership. She is currently undertaking a Master of Māori and Indigenous Leadership at the University of Canterbury. Our judges congratulate Honor for developing a powerful initiative that builds awareness and embodies inclusion.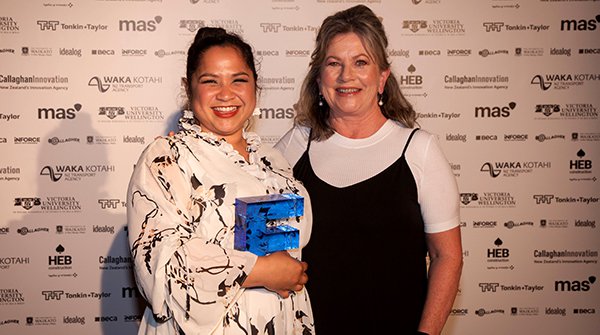 Thank you to all our partners that made the inaugural ENVI Awards possible!
Category Sponsors
Callaghan Innovation - Engineering Leadership Award
HEB Construction - Engineering Creativity Award
MAS - Young Engineer of the Year Award
NZ Transport Agency - Engineering Partnership Award
Tonkin + Taylor - Supreme Award
Victoria University of Wellington - Engineering Diversity Award
Supporters
Beca
Gallagher
Inforce
The University of Waikato
Media partner
Idealog