By Engineering New Zealand 2 Feb 2022
To become an Engineering New Zealand Fellow means to have made it to the top of the engineering profession and achieved outstanding results.
Fellowship is an honoured class of membership, recognising the most highly experienced professionals who have made a huge impact on engineering in Aotearoa. We're delighted to reveal this year's Fellows and Distinguished Fellows.
Distinguished Fellows
Bryan Pidwerbesky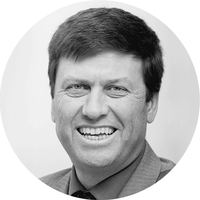 Bryan Pidwerbesky is recognised as a Distinguished Fellow for his contribution in advancing the science and lifetime performance of pavements and surfacing materials.
Bryan's depth of experience and professional competency has seen him recognised as New Zealand's "go-to" person for everything to do with pavements.
He was appointed Senior Adjunct Fellow in Civil Engineering at the University of Canterbury and his participation on numerous national and international technical and advisory committees, working parties and boards reflects his international standing.
Bryan has led and has authored many technical papers, and is known for his technical leadership and communication abilities. He has developed and mentored many young and mid-career engineers in all aspects of pavement design and use, with applications ranging from airport runways, container handling, manoeuvring and hard-standing areas.
Wide variations in substrates and local availability of materials have meant Bryan's technical input is frequently sought at the inception of projects. This sees him working with clients, decision makers and key stakeholders to understand issues and concerns, and to explain complex solutions simply. Bryan's knowledge and ability has enabled considerable advances of the construction and performance of the thin flexible pavements that underpin New Zealand's transport network.
Highly respected by his peers in New Zealand and internationally, Bryan exemplifies the hallmarks of a Distinguished Fellow in terms of eminence, sustained leadership, professional behaviour, profile, and mana.
---
Craig Price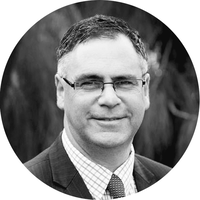 Craig Price is recognised as a Distinguished Fellow or his contribution to leadership, governance and the development of the profession.
Craig's technical background is in design of commercial and institutional buildings and, in particular, energy-efficient and green building technologies. As a Technical Officer of Beca Group, Craig is involved in professional practice and guiding Beca's technical capability across eight countries, 23 offices and more than 3,500 staff.
Craig's resilience, strong character and communication are exemplary. His leadership as Beca's Regional Manager for the South Island and Manager of Christchurch office through the two major Canterbury earthquakes was outstanding, as was his compassion for people's families. He is currently Chair of Beca New Zealand and Chair of the Beca Group Management Share Trust.
Craig has wide experience in leadership and governance. He was a Director on the Establishment Board of the New Zealand Green Building Council, on its Board (2006–2013) and Chair (2011–13). He was President of Engineering New Zealand in 2018 and has also been a member of Engineering New Zealand's Competence Assessment Board (2008–2014), governing Board, Registration Authority Board (2015–2019), Standards and Accreditation Board (2015–present). He has served as Chair or President on many of these boards, and has also been a Practice Area Assessor for Chartered Professional Engineer interviews for more than 20 years.
Craig is strongly committed to the profession and passionate about supporting the objectives of the International Engineering Alliance to achieve internationally benchmarked standards for engineering education and competence for engineering practice. He has been involved in the Alliance since 2011 and participated in a range of international review roles.
He has served on the New Zealand Qualifications Authority Framework Review's Advisory Group since 2017 and, in 2021, was appointed Deputy Chair of the International Professional Engineers Agreement.
Craig has served in many advisory roles for central government and – particularly since the 2011 quakes – contributed significantly to Christchurch and Canterbury business growth and success as an Executive Member of the Canterbury Business Leader's Group and Chair of its Infrastructure Working Group. In his role as Beca's Regional Manager, Craig was awarded Champion Professional Service at the 2013 Champion Canterbury Business Awards. He recently retired as a Director of City Care Limited.
Craig received the Fulton Downer Gold Medal in 2014 for outstanding contribution to Public Service.
---
Geoff Chase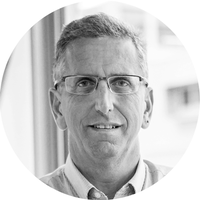 Professor Geoff Chase is recognised as a Distinguished Fellow for his contribution to the profession and society. He has created opportunities to combine engineering, medicine and applied research, leading to the creation of viable products and start-up companies that continue to significantly improve healthcare.
As a Distinguished Professor – Mechanical Engineering at the University of Canterbury, Geoff is known for his extraordinary academic leadership and professional contributions. In his academic career to date he has supervised many students, both domestic and international through Doctorates, Masters, Post-Doctoral Fellowships and has produced more than 1,500 peer-reviewed publications and/or patents. Through his drive and passion, he attracts and champions a diverse range of bright and enthusiastic students. His impact is amplified through a legacy of successful graduates pursuing further research and start-up companies.
Geoff exemplifies the ideal of an engineer who has gained industry experience, then returned to academia to forge an illustrious career. As both a civil and mechanical engineer, Geoff uses his wide appreciation of knowledge to bring together disparate approaches. An example of this is his applying seismic engineering theories to serious and chronic medical conditions, leading to advancements in treatment that saves both lives and money. His belief in the ability to reduce the time and cost of treatment through increased productivity enables the more intangible, human aspects of healthcare to be retained.
Geoff co-founded the National Science Challenge, and has received numerous distinctions and awards, including Fellowship of the American Society of Mechanical Engineers, Fellowship of the Royal Society of New Zealand Te Apārangi, and a Royal Society of New Zealand MacDiarmid Medal. He is active in governance and also represents New Zealand engineering internationally as the Technology, Applied Science, and Engineering Convenor for Royal Society Te Apārangi.
---
Charles Clifton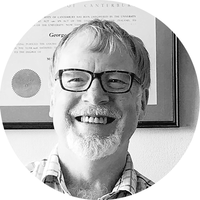 Charles Clifton is recognised as a Distinguished Fellow for his contribution to earthquake engineering research in structural steel systems, as well as earthquake engineering practice in New Zealand.
Since 1983, Charles has led the development and implementation of design guidance for using structural steel in buildings in New Zealand. His work has been hugely influential in the paradigm shift in multistorey building design and construction, leading to lighter, safer, more resilient and more repairable buildings.
His work has formed the basis for the design of steel-framed buildings for gravity, earthquake, fire and durability used by all New Zealand structural engineers.
Charles graduated from the University of Canterbury in 1979 with his Master of Engineering. In 1983, he started the Structural Division of the New Zealand Heavy Engineering Research Association and, in 1994, was involved in the formation of the Steel Structures Analysis Service, now Steel Construction New Zealand. In 2008, he joined the Department of Civil and Environmental Engineering at the University of Auckland, specialising in structural steel and composite engineering. There, he also completed his PhD in civil engineering.
Charles has conducted and coordinated research into structural steel and steel-concrete composite buildings to ensure their good performance in severe earthquake and severe fire events. He has disseminated that information for the benefit of the design industry,
the construction industry and New Zealand as a whole. His leadership and guidance has been particularly important for structural design engineers. His impact extends to the effective re-education of practitioners who, before the 1980s, had minimal experience in multistorey steel design.
Charles' research has embraced the development of new seismic resisting technologies, composite steel-concrete elements, seismic detailing, the performance of steel and composite structures in fire, and the durability of structural steel. He has been a major contributor to the subsequent development of new and revised Standards and Codes of engineering practice for structural steel design and fire engineering.
Charles is seen by peers as the go-to person for all aspects of structural steel design. He has been conferred as Life Member of both the New Zealand Society for Earthquake Engineering and Structural Engineering Society New Zealand.
---
Mike Stannard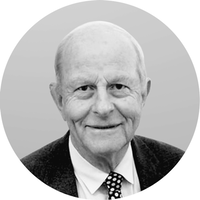 Mike Stannard is recognised as a Distinguished Fellow for his contribution to the profession as well as to New Zealand's built environment.
Mike's unique knowledge overlaps geotechnical, structural, seismological, construction and regulatory fields. As Chief Engineer for the Ministry of Business, Innovation and Employment, Mike used his mana and influence to passionately and tirelessly represent the engineering profession at the highest level of government.
Mike was the Ministry's lead for technical work relating to Canterbury earthquakes response and recovery. He subsequently initiated and participated in the investigations into collapsed buildings in Christchurch and provided significant input to the Royal Commission of Inquiry into Building Failure Caused by the Canterbury Earthquakes. Later, Mike led the implementation of recommendations from the Royal Commission.
Mike has used his knowledge and influence to secure changes that are enduring and significant to the profession. For example, he established the National Geotechnical Database and championed the Building Act amendment that enable investigation of building failures.
Mike has worked closely with the New Zealand Society for Earthquake Engineering, New Zealand Geotechnical Society and Structural Engineering Society New Zealand. He has sought their advice on technical issues, consulted when required and inspired the industry to move beyond its own interests and to coordinate and cooperate with each other. Testament to his work, Mike is the only engineer in New Zealand to be conferred as Life Member of all three technical societies.
Since leaving the Ministry, Mike has advised government agencies and territorial authorities on aspects of interpretation and application of the Building Act, as well as on seismic hazard and risk. His knowledge of building regulatory systems and its interface with design and engineering practice is internationally recognised, and he has represented New Zealand at significant international symposia.
---
Fellows
Jan Snyman
Jan Snyman is the Managing Director/Technical Manager for Index Engineering Ltd with 40 years of mechanical design experience. He is an expert in pressure equipment and a design verifier for pressure equipment, boilers and cranes. Jan has in-depth knowledge of the pulp and paper industry as well as the energy generation sector. He has delivered many significant projects.
Jan has been a practice area assessor for over 15 years and has a passion for mentoring engineers. Under his guidance, five engineers employed at Index Engineering Ltd have successfully gained entry onto the Register of Design Verifiers.
Ben Perry
Ben Perry is the Director of Vision Consulting Engineers, which provides services to public and private clients. He promotes the engineering profession through volunteer work with local community groups and schools, while also helping graduates achieve their professional goals.
Ben has worked on projects across Northland, developed engineering standards, and provided strategic infrastructure analysis to local government.
Ben has been a longstanding committee member of the Northland Branch, including serving as Branch Chair. He is most passionate about his volunteer work and support, encouraging countless children in the Far North to pursue careers in science, technology, engineering and mathematics.
Blair Monk
Blair Monk is a Transport Network Operation specialist for Aurecon. He trained as a civil engineer and moved through the areas of design in road construction, geometrics, traffic engineering, safety, intelligent transport systems (ITS) and the future transport technology.
Blair has represented New Zealand at international events through his many years of service on the ITS New Zealand Board. His passion for optimisation and efficiency shines through when explaining complicated operational issues using plain language. Blair has been recognised as an innovator by industry and his latest work on future urban mobility is eagerly anticipated.
Brendan Attewell
Brendan Attewell is a temporary works specialist, whose construction engineering career has been defined through heavy civil and marine infrastructure projects in New Zealand and the South Pacific. His experience includes deep basement methodologies, enabling works assessments, façade retention and party wall support schemes for iconic projects across London and the United Kingdom. Brendan facilitates temporary works risk and awareness courses for Engineering New Zealand and was the inaugural chair of the Structural Engineering Society (SESOC) Temporary Works forum.
Brendan leads a team of in-house temporary works engineers and digital design specialists for The Fletcher Construction Company. He is passionate about delivering safer workplaces.
Brendon Bradley
Brendon Bradley is Professor of Earthquake Engineering in the Department of Civil and Natural Resources Engineering at the University of Canterbury and Director of QuakeCoRE: The New Zealand Centre for Earthquake Resilience. His areas of interest include engineering seismology, strong ground motion prediction, seismic response analysis of structural and geotechnical systems, and seismic performance and loss estimation methods.
Brendon has also been a Director of Bradley Seismic Limited since 2010, providing consulting services in several areas of earthquake engineering.
Brett Gliddon
Brett Gliddon is the General Manager Transport Services at Waka Kotahi NZ Transport Agency, leading a team of around 700 people to partner and deliver an integrated transport system.
Brett's experience in the transport sector spans planning, design, procurement, project management, construction, maintenance and operations. He has led many successful teams and worked alongside stakeholders and communities to achieve significant transportation outcomes for New Zealanders.
A great strategist with political nous, Brett has introduced vital changes to Waka Kotahi's operating model to be agile and innovative, so that it can deliver a fit-for-purpose transport system in New Zealand.
Craig Davidson
Craig Davidson is the Managing Director of AECOM New Zealand. He is an accomplished leader with extensive experience in the leadership and governance of complex infrastructure projects, including alliance board roles on Eastern Busway, City Rail Link, Te Tupu Ngātahi alliances.
Craig is passionate about leadership and the important role of engineers in solving communities' most complex challenges. He is committed to thought leadership and leads AECOM's annual Sentiment report. Craig is also a strong voice on issues such as procurement and pipeline certainty.
Craig served as an Association of Consulting and Engineering (ACE NZ) area representative from 2013 to 2016 and Board member from 2016 to 2019.
Don Macfarlane
Don Macfarlane has made significant contributions to engineering geology within New Zealand for more than 40 years. During this time, he has led teams working on high profile and geologically projects such as the Clyde Power Project, Manapouri Second Tailrace Tunnel Scheme, Project Aqua and the Port Hills.
Don exemplifies industry leadership, and his body of work has been referenced by geologists and engineers throughout the country. He is not one to seek the limelight and instead inspires those around him while quietly contributing to improving the knowledge and practices of engineering geology.
Dragan Jovanovic
Dragan Jovanovic is a civil engineer and CPEng who is passionate about engineering sustainable developments and environmental protection. Hard work and commitment to the engineering industry have led Dragan to become a Technical Director of Water and Wastewater and a Principal of GHD.
Today, Dragan is one of the technical leaders in the water industry in New Zealand, having specialised in water transmission systems and large diameter pipelines. While most of his engineering designs are buried in the ground, he has made great contributions to minimising environmental effects through the use of modern technologies for trenchless pipe installations.
Elizabeth Yeaman
Elizabeth Yeaman has focused her 30-year career on the transport and renewable energy sectors. She is particularly interested in the interface between technology and people, and has worked to bring technical insights to policy development and implementation.
After 22 years with the Energy Efficiency and Conservation Authority, Liz founded Retyna, a specialist consultancy on renewable energy for transport with a particular focus on electrifying transport. Having won the 2014 Furkert Supreme Technical Award for Engineering Achievers, she has gone on to become a leading voice on transport electrification, regularly speaking at conferences at home and abroad.
Graeme Johnson
Graeme Johnson is Chief Executive of Fulton Hogan New Zealand. He has more than 18 years' experience in prior roles including design engineering, project management and general management of associated multi-disciplinary civil contracting and materials supply chain businesses. He is passionate about collaborative approaches that drive "best for project" outcomes and value creation through diverse, skilled and innovative teams that provide great solutions for clients and stakeholders.
Graeme is a CPEng; a Director of Southern Aggregates Ltd, Stevenson Aggregates Ltd, Stevenson Concrete Ltd; and a member of the Practice Advisory Board for the Department of Engineering at the University of Canterbury.
Graeme Lindup
Graeme Lindup completed his Master of Engineering at the University of Canterbury in 1975 and became involved with the structural design of offshore platforms and onshore industrial plants in both the United Kingdom and California in the early 1980s. After returning to New Zealand in 1983, Graeme continued to be involved with many of New Zealand's major industrial plants and projects.
Graeme is recognised as a technical expert in the field of seismic design of industrial plants. He has presented papers and been involved with educating engineers in industrial plant design.
Graeme is currently a Specialist Civil/Structural Engineer for Worley NZ Ltd in New Plymouth.
Hans Gerlich
Hans Gerlich is a structural and fire engineer with more than 40 years' industry experience including liaison with manufacturing, research, building trades, designers, and those shaping our regulatory environment. As Development Manager for New Zealand plasterboard manufacturer Winstone Wallboards, Hans has written engineering software widely used by industry professionals for the bracing design of light timber and steel framed structures.
Hans counts his involvement in the Canterbury and Kaikōura earthquake response and recovery activities as moving and most fulfilling. His contribution to fire engineering has furthered global understanding of the equivalent fire resistance of elements exposed to building fires. Most rewarding has been his role as industry supervisor for post-graduate engineering students and subsequently seeing their careers blossom.
Dr Jan Kupec
Dr Jan Kupec is a Geotechnical Principal at Aurecon. His expertise includes deep and shallow footings, retaining walls, slip and rock fall remediation, embankments and dams, as well as risk-based assessment of slope stability. He considers his work with the Canterbury Earthquake Recovery Authority and subsequently with Land Information New Zealand as Chief Geotechnical Advisor on the Christchurch rebuild to be career highlights.
Jan is also an Urban Search and Rescue (USAR) specialist with Fire and Emergency NZ. He responded to Christchurch and Kaikōura earthquake events and deployed with the USAR team to Japan after their 2011 tsunami disaster.
He has published more than 70 technical papers and is passionate about resilience, sustainability and innovation.
Jan Snyman
Jan Snyman is the Managing Director/Technical Manager for Index Engineering Ltd with 40 years of mechanical design experience. He is an expert in pressure equipment and a design verifier for pressure equipment, boilers and cranes. Jan has in-depth knowledge of the pulp and paper industry as well as the energy generation sector. He has delivered many significant projects.
Jan has been a practice area assessor for more than 15 years and has a passion for mentoring engineers. Under his guidance, five engineers employed at Index Engineering Ltd have successfully gained entry onto the Register of Design Verifiers.
John Finnegan
John Finnegan is the Technical Director at Aurecon. He began his career with the Ministry of Works in 1981 and they provided superb engineering training and experience, including careful attention to design and detailing. John has continued to emphasise these facets throughout his career, while also being mindful of other factors that may need consideration, often outside the field of structural engineering.
Over the years, John has progressed to manage client portfolios and won numerous awards as a Technical Director. He actively influences and advises government, and has managed numerous client property portfolios and major building developments. He's still pleased to be able to call himself an engineer.
Jon Visser
Jon Visser is Infrastructure Asset Manager for Port Otago and has looked after public and private infrastructure throughout New Zealand and overseas.
Jon has made significant contributions to the engineering profession in New Zealand, serving as Engineering New Zealand's Otago Branch Chair for three years, assessing engineers to become CMEngNZ, and assessing tertiary education organisations for accreditation to international engineering accords. He has also served on the Board of the New Zealand Utilities Advisory Group, inspired new engineers as a Wonder Project Ambassador, and most recently participated on the steering group for the new Bachelor of Engineering Technology Apprenticeship degree in Asset Management.
Keith Atkinson
Keith Atkinson is a Technical Principal – Project Delivery in the Wellington office of WSP, with 47 years' experience. He has played a significant role in the successful project and contract management of numerous major multi-disciplinary award-winning projects in the Wellington area, including the Inner City Bypass, SH2/SH58 Haywards Interchange and Silverstream-Manor Park 4-Laning.
Keith has made a tremendous contribution to the technical health of engineering within WSP in both contract management and cost estimating/risk. He is a key member of the WSP Contract Management Discipline Committee, has been Engineer to the Contract for some 500 contracts and is Waka Kotahi Accredited Level 4 Engineer to Contract and Engineer's Representative. In addition, he has contributed to cost estimating guidelines and is a Waka Kotahi external cost estimate reviewer.
Keith has also run numerous training courses in contract management and cost estimating/risk and mentored countless young engineers.
Mathieu Sellier
Mathieu Sellier is Professor of Fluid Mechanics in the Department of Mechanical Engineering at the University of Canterbury, a major engineering department which he has proudly led since 2019. With over 20 years' research experience and a sustained publication track record in the areas of interfacial flows and inverse problems in engineering, he has made significant contributions to the fluid mechanics community in New Zealand and beyond.
By sharing his passion and enthusiasm for thermofluid dynamics research, Mathieu has inspired numerous undergraduate students and been privileged to mentor many postgraduates who now pursue rewarding and impactful careers in industry and academia.
Matt Harris
Matt Harris is Principal and Section Manager of Beca Ltd's Southern Transport & Infrastructure Group.
Matt believes the strength of Engineering New Zealand is greatest when members actively participate in its many initiatives. He has continually supported Engineering New Zealand for more than 20 years, originally as a Future-in-tech ambassador promoting STEM subjects in schools and later as a CPEng practice area assessor and staff assessor.
In recent years Matt has sat on the Engineering New Zealand Board twice. He is currently on the Competency Assessment Board, which overseas CPEng application approvals. He is also on the CPEng Project Steering Group, providing support and insight into our ongoing CPEng reforms.
Mengjie Zhang
Mengjie Zhang is Professor of Computer Science at Victoria University of Wellington. He has significantly contributed to ICT engineering research in AI and data science and has more than 700 peer-reviewed publications and over 18,000 citations. He has successfully applied his technical expertise to engineering applications in primary industry and health/(bio)medical outcomes.
Mengjie co-led the establishment of New Zealand's first undergraduate AI specialisation and postgraduate AI qualifications. He has taught and developed 13 different courses in ICT engineering, supervised more than 50 PhD students to successful completion, and is working with iwi to attract Māori students to data science/AI programmes.
He is a Fellow of the Royal Society of New Zealand and Institute of Electrical and Electronics Engineers.
Murray Barber
Murray Barber has leveraged from his BE Hons and MBA qualifications to hold senior line management and governance roles, and consultancy team leadership.
These include NZ Rail, Ernst & Young, Cardno International, Kuwait Engineering Office International Consultants, Canterbury Earthquake Recovery Authority and JLL.
He has worked in New Zealand, United Kingdom, Indonesia, Malaysia, United Arab Emirates, Kuwait and Qatar, undertaking restructuring, commercialisation, life-cycle feasibility studies and project management.
He has an impressive record of successfully delivering complex projects as either Project Director or Engineer to the Contract. These include organisation restructures, commercialisation and projects executed under FIDIC or NZ Standards contracts.
Paul Utting
Paul Utting entered the engineering industry in 1977 and spent his first 10 years in projects and structural design. A move to Auckland triggered a focus on water services that has remained for the rest of his career, which has included time in local government and consultancies in New Zealand and Australia.
Paul has undertaken senior infrastructure management roles for Manukau Water, Rodney District, and Cairns Regional Council. His appreciation of the importance of both strategic and tactical asset management has been a feature of his development as a leader and practitioner.
Paul Wymer
Paul Wymer is a director and shareholder of BBR Contech with more than 35 years' experience in the building and civil construction industry. He is a recognised leader in specialist engineering construction activities including post-tensioning, ground anchors, concrete repair and seismic strengthening, and is regularly consulted for his expertise.
He has presented numerous technical papers and has been involved in seminars and guest lectures on a range of topics through his affiliations with Engineering New Zealand technical groups, universities and industry organisations. Paul is a past-President of Concrete NZ Learned Society and was awarded Honorary Membership in 2014. He sits on the board of Concrete NZ and holds the position of Deputy Chair.
Peter Bailey
Peter Bailey has had a prominent engineering career in national and local organisations, in roles providing both strategic leadership and technical knowledge. His skills are acknowledged in a broad range of fields including water supply; sewerage; stormwater; reserves management; solid waste management, minimisation and transportation and he has had numerous successes in his career in these areas.
Peter is acknowledged for his inspiring leadership, community engagement, integrity, and policy advice. He has led projects that have won industry awards for innovation in technical areas and in relationship management.
Peter Calderwood
Peter Calderwood has been actively involved in engineering since completing his university education in 1981. He initially worked for the Electricity Division of the Ministry of Energy, during which time he was elected a corporate member of Engineering New Zealand.
For the past 34 years, Peter has worked for Trustpower – and its predecessor, the Tauranga Electric Power Board – in senior executive positions, including managing the network business prior to sale in 1999, developing renewable energy generation in New Zealand and Australia, and managing the wholesale energy portfolio. He has been actively involved in technical and commercial engineering during his tenure at Trustpower.
Dr Quincy Ma
Dr Quincy Ma is a structural engineer and academic leader at the University of Auckland. He is the structural engineering group leader and has contributed significantly to structural analysis teaching for the past 15 years. He was among the team leading the rejuvenation of the structural engineering curriculum
at Auckland. He is an internationally recognised expert in earthquake engineering.
Quincy actively contributes to technical societies and the profession. He has served on the New Zealand Society for Earthquake Engineering (NZSEE) and the Structural Engineering Society of New Zealand (SESOC) management committees.
He is a Fellow of NZSEE and was its president from 2014 until 2016.
Dr Ray Wilson
Dr Ray Wilson has spent more than 50 years working primarily on major civil infrastructure projects since gaining his BE(Hons) at the University of Canterbury School of Engineering (1967) and his MS and PhD at Stanford University, California (1971).
Ray's early career was with the Ministry of Works, helping build the Huntly Power Station and Clyde Dam. He joined the private sector to lead the construction of the pioneering Kamojang Geothermal Power Station in Java, followed by general manager roles with McConnell Dowell in New Zealand and Southeast Asia. Since 1995 he has been based in Australia, developing and leading large Public Private Projects (PPPs), including the $4.3 billion Airportlink in Brisbane and $800 million Puhoi to Warkworth PPP north of Auckland.
Ray has had great personal enjoyment and professional fulfillment over his career, and owes much to colleagues, mentors and friends who have assisted him. He is eternally grateful for, and owes a great debt to, his wife and two beautiful daughters for their constant support and patience.
Richard Neate
Richard Neate is a Technical Director with GHD and has more than 30 years' experience designing water infrastructure. He has held commercial and technical leadership roles and has led several significant water and wastewater projects. He is a judge for the Association of Consulting and Engineering (ACE NZ) Awards and a member of the technical committee for the Water NZ conference.
Richard derives great satisfaction from coaching and mentoring younger engineers and leaders to enjoy their profession, maximise their engineering career and add value to society through their work.
Rob Dantzer
Rob Dantzer started his New Zealand journey in engineering a little over 10 years ago teaching in CPIT's (now Ara Institute of Canterbury) engineering degree and diploma programmes. His journey has taken him from degree programme leader to manager of the engineering school. He is a member of Engineering New Zealand's Standards and Accreditation Board and has recently retired from the New Zealand Board of Engineering Diplomas.
Rob believes he has settled on a truly noble profession: the marriage of engineering with education – a happy couple who grow old seeing their children apply and share scientific knowledge for the betterment of life and the planet.
Rodger Griffiths
Rodger Griffiths has been a professional engineer in the electricity supply industry for the past 40 years. During that time, he has been closely involved with a large number of generation, transmission and distribution projects. He is currently focusing on supporting the transformation and decarbonisation of New Zealand's electricity industry through the innovative use of new and upcoming technology. He looks forward to contributing to a challenging era of unparalleled growth in the electricity industry driven by rapid electrification – which he sees as offering exciting opportunities for professional engineers.
Dr Sarah Wakes
Dr Sarah Wakes is an academic and science leader who is involved in teaching and researching aspects of engineering design, fluid dynamics, sustainability, and coastal management. She is an expert in computational fluid dynamics with a particular research focus on applications to engineering design and wind flow over complex coastal geomorphology.
An Associate Professor at the University of Otago, Sarah is the Head of the Mathematics and Statistics department, the first female in this role. She is also a chartered engineer through the Institute of Marine Engineering, Science and Technology (UK).
Dr Sina Cotter Tait
Dr Sina Cotter Tait graduated from the University of Canterbury with a BE(Hons) and has since earned an MBA with Distinction and a PhD in construction management. She has spent her more-than-20-year career working as a civil engineer specialising in contracts, technical documentation, design management, relationship management and governance.
Sina's career has woven together her interests in professional engineering, governance and education, and is distinguished by a strong theme of service. Guided by the phrase "true success is when you lift others with you", Sina has been mentored by leaders who have shown her the importance of integrity, humility and compassion in engineering leadership.
Dr Sjoerd van Ballegooy
Dr Sjoerd van Ballegooy is the Expertise Director at Tonkin + Taylor Ltd for the Geotechnical Group, comprising more than 200 geotechnical engineers and engineering geologists. He is responsible for overseeing the technical development and technical mentoring of the engineering staff, technical liaison with the industry and research institutions, incorporating latest research into engineering practice and ensuring that T+T continues to be at the forefront of geotechnical engineering.
Sjoerd has extensive experience in earthquake engineering, including seismic site response, liquefaction, lateral spreading, effects on structures and ground improvement, hazard mapping, earthquake loss modelling, earthquake resilience assessment and stakeholder engagement. His work in these areas has included expert evidence work for hearings, mediations and the courts.
Stuart Finlan
Stuart Finlan's career spans more than 35 years on three continents in the geotechnical, geo-environmental and civil engineering spheres across a diverse range of projects. These include industrial and commercial developments, horizontal infrastructure, mining subsidence, landfills, land instability and contaminated land assessment and remediation.
Stuart is the Lead Advisor – Geotechnical at Waka Kotahi NZ Transport Agency where he sets the strategic direction, policy and standards for geotechnics. He is recognised nationally and internationally for his innovation and technical expertise and has been involved in the development of several national design guides.
Stuart has helped lead and govern a number of industry committees and organisations, as well as project alliance boards within Waka Kotahi.
Stuart Palmer
Stuart Palmer is a Technical Director–Earthquake Foundation Engineering with Tonkin + Taylor. Stuart is actively involved in the seismic design and assessment of buildings in collaboration with structural engineers. He has authored more than 20 papers in earthquake foundation engineering and was a lead author of the 'Seismic assessment of existing buildings guideline', section C4 'Geotechnical considerations'. He has been providing input to New Zealand's 'Low Damage Seismic Design' handbook and review of the New Zealand Geotechnical Society's earthquake engineering modules. A focus of his work continues to be assessment of liquefaction and lateral spread potential of Wellington's reclaimed waterfront and design of building foundations allowing for this potential.
Stuart Woods
Stuart Woods has 36 years' engineering experience, having worked in local and central government roles as well as in private consultancy. He gained both his Bachelor and Masters degrees at the University of Canterbury.
Almost all of Stuart's professional career has been in roading and transport related engineering, with an emphasis in transport planning, policy and strategy. His greatest satisfaction has come from leading innovative and collaborative projects that provide improvements for the community. He also has a long history of involvement with various voluntary engineering interest groups such as the Transportation Group and Trips Database Bureau.
Stuart is currently Lead Advisor – Resilience at Waka Kotahi NZ Transport Agency.
Warren Ladbrook
Warren Ladbrook returned to New Zealand a decade ago and has brought back expertise in disaster response, recovery, and related initiatives.
Warren held influential disaster recovery positions for the tsunami reconstruction of Sri Lanka, award-winning reconstruction of Iraq, and notable infrastructure planning work in Afghanistan, India and more. He developed expertise in bringing different governments together for shared outcomes and gained an important understanding about the interdependencies of the built environment and social wellbeing.
He has made notable contributions to engineering in New Zealand in several capacities, particularly with regard to the planning, funding, and delivery of public infrastructure. Of note is his early contributions to the Canterbury Earthquake Recovery, including as lead author on an early white paper about how to incorporate resilience into infrastructure reconstruction.
Warren is concurrently working towards a PhD through the University of Auckland, with a focus on quantification of the post-disaster interdependencies between the built environment and social wellbeing.
Wes Edwards
Wes Edwards founded specialist traffic engineering and transport planning consultancy Arrive in 2002 where he serves as Director. With more than 30 years' specialist transport experience and seven years in other engineering disciplines, Wes has contributed to the advancement of traffic engineering practice in New Zealand, particularly in bus priority and in residential street layout and design. He is currently a member of the Standards Australia committee responsible for the AS/NZS2890 series of parking standards and is frequently an expert witness in resource management proceedings.
Yolanda Thorp
Yolanda Thorp is a geotechnical engineer with more than 35 years' experience. Her current role is Technical Director, Project Director and Team Leader at Tonkin + Taylor Ltd.
Yolanda has contributed to the design and construction of major infrastructure roading and rail projects for a major portion of her career. These include Auckland's City Rail Link, the Puhoi to Warkworth motorway, Lincoln Road Interchange and Maioro Interchange.
Yolanda derives great satisfaction from meeting the challenges of design and construction and delivering an asset that improves New Zealand's infrastructure, as well as mentoring and assisting the career development of engineers across the industry.
---
2022 President's Award winners announced
The Fulton-Downer Gold and Silver Medals, and the MacLean Citation award, are awarded by the President of Engineering New Zealand for commitment to Engineering New Zealand and the engineering profession. They can be awarded to an individual or a group. The Gold Medal is awarded to a senior engineer and the Silver Medal to an emerging professional. The MacLean Citation is presented to a member who has contributed exceptional and distinguished service to the profession.