By Engineering New Zealand 15 Jan 2021
To become an Engineering New Zealand Fellow means to have made it to the top of the engineering profession and achieved outstanding results. Congratulations to all our 2021 Fellows.
---
Fellows' Dinner 2021
We celebrated our industry leaders at our prestigious Fellows' Dinner on 26 February 2021 – including our 2020 recipients, who due to Covid-19 were unable to be recognised at an event.
View 2021 President's award winners
View 2020 Fellows and Distinguished Fellows
---
Distinguished Fellows
Andrew Cleland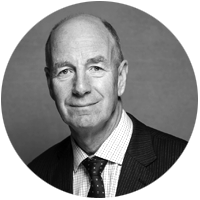 Andrew Cleland is elected a Distinguished Fellow of Engineering New Zealand for his outstanding leadership and governance.
He's had senior roles in academia, was Chief Executive of the former IPENZ for 14 years and until recently was Chief Executive of Royal Society Te Apārangi.
Andrew's early career at Massey University included internationally recognised research in refrigeration that received several national and international awards. He mentored many early researchers in process engineering and was active in establishing commercialisation of university research.
During his 14 years as CE of IPENZ, membership and revenue increased substantially, the Chartered Professional Engineer quality mark was established, and IPENZ increasingly contributed to national innovation policy discussions. Andrew supported international engineering education, competence assessment and benchmarking through the International Engineering Alliance.
As CE of Royal Society Te Apārangi since 2014, Andrew has taken on the challenge of diversifying and modernising the Society, including recognising the significance of Mātauranga, and increasing inclusion of engineers.
His many awards, fellowships and honorary awards indicate respect from a wide range of communities. Andrew was awarded the Science and Technology Medal by the International Institute of Refrigeration in 2011, the JC Andrews Award by the NZ Institute of Food Science and Technology in 2009, the J&E Hall Gold Medal by the UK Institute of Refrigeration in 2000, and the Kamerlingh Onnes Gold Medal by the Dutch Association of Refrigeration in 1995. He has been awarded Fellowships by the engineering institutions in Canada, Australia, Fiji and Papua New Guinea, and was one of a handful of food engineers to be made a founding Fellow of the International Academy of Food Science and Technology in 1999.
For his diverse roles and significant contribution to the engineering profession, Andrew is awarded Distinguished Fellow of Engineering New Zealand.
---
Elena Trout
Elena Trout is elected a Distinguished Fellow of Engineering New Zealand for her outstanding contribution through the leadership and executive roles she has filled, especially in the transport, infrastructure and energy sectors.
Elena's career started in civil design and shifted to leadership roles where she has been responsible for the delivery of a number of nationally significant infrastructure developments. These have included developing and establishing innovative partnership models between private and public entities.
Elena was the second woman to be President of Engineering New Zealand, in 2016. During her term, she actively promoted diversity in engineering and sciences including development of the "case for change" programme to activate companies to support women in their organisations. She was President when IPENZ transformed into Engineering New Zealand in 2017.
She has been director or chair of many skill-based boards, independent investigations and Crown Inquiries. These have extended to acting as independent assessor for the Crown and other parties on infrastructure failures and major capital investment programmes. Her work has extended across a variety of regulated environments, including as a sector regulator establishing rules and guidelines. Her active support for iwi is seen in her role as independent director managing assets on behalf of Ngāpuhi shareholders, with the objective of balancing economic growth with the values and long-term objectives of their parent body Te Rūnanga-ā-iwi o Ngāpuhi.
Elena's leadership in professional engineering values and ethics is seen in her appointments to decision making committee on behalf of the Environmental Protection Agency and as current chair of the Energy and Efficiency Conservation Authority. Her directorships and senior advisory positions extend widely across government, industry and development sectors. Current appointments include looking at vocational education across the construction and infrastructure workforce and Contact Energy. Elena actively supports young engineers and mentors women with developing careers in engineering, technical sciences and governance.
For the significant and varied achievements of Elena's ongoing career, she is awarded Distinguished Fellow of Engineering New Zealand.
---
Garry Macdonald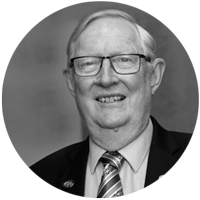 Garry John Macdonald is elected a Distinguished Fellow of Engineering New Zealand for his outstanding contribution to the profession and to wastewater and water engineering.
Garry has held senior roles in the profession, including President of Engineering New Zealand, President of Water New Zealand, and Water Market Leader and Business Director at Beca. He is also the only New Zealand Fellow of the US-based Water Environment Federation, for which he served for four years as a Board member. Garry has been involved in many of New Zealand's most significant wastewater master-planning and treatment projects.
Through his roles at Beca and his considerable involvement in wider professional activities, Garry has been very active in technical conferences both in New Zealand and at the Water Environment Federation, including as a speaker and session chair. He has authored and presented over 60 technical papers, presented at conferences and published in New Zealand and international journals.
Outstanding leadership and communication skills are evident in Garry's work and in his wider professional life. His technical input is frequently sought at the inception of projects, working with client decision-makers and key stakeholders to understand issues and concerns and to explain complex solutions in a non-technical manner.
Garry has made a long and distinguished contribution to Engineering New Zealand. As well as four years in the Senior Office Holder team, including as President, he has been active on a number of other panels and committees, including various investigating and disciplinary committees. As President, he strongly supported Women in Engineering and the retention of women members, to advance the diversity of the profession.
Outside of engineering, Garry has used his experience and leadership in significant involvement with Oxfam. He is currently Co-chair of Oxfam New Zealand, where he has been instrumental in developing a new strategic plan, and is on the board of Oxfam International.
For his sustained leadership, professional roles and mana, Garry is awarded Distinguished Fellow of Engineering New Zealand.
---
Jan Evans-Freeman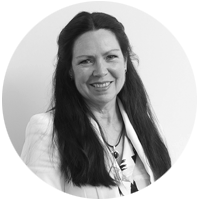 Professor Jan Evans-Freeman is elected a Distinguished Fellow of Engineering New Zealand for her outstanding contribution to the engineering sector through her leadership in engineering education, and her business management and governance roles.
Jan's academic career (after studying a music degree and spending time as a music teacher) focused on electrical engineering and electronics research in the United Kingdom, where she completed her doctorate. She has published over 100 research papers and held senior academic positions before immigrating to New Zealand in 2009, when she took up her current role as Pro-Vice-Chancellor of Engineering at the University of Canterbury.
Jan has brought her combination of engineering, research and teaching skills to this role. She strengthened and modernised the education of engineers, and the way that education is delivered, despite the significant challenges of the Christchurch earthquakes and their aftermath. Jan's response to these challenges has capitalised on the opportunities to do things differently, while rebuilding not just the physical college but trust in it as a safe, resilient, bicultural and diverse environment for our future engineers. The 10-year transformation plan Jan proposed for the college post-earthquake was completed three years early, delivering benefits including growth in student numbers and increased research and industry engagement.
Jan has been a member of the Engineering New Zealand Board since 2014, during a time of significant change as the organisation moved to be more relevant and attract a membership that better reflects society.
Jan is a significant role model for diversity and inclusion. She has been appointed to boards in the power industry, industrial and crown research centres and for the UC Quake Centre; showcasing and promoting the value that engineering skill can bring to governance. She actively contributes to conferences for women in leadership, particularly women in engineering. She has been instrumental in heightening bicultural awareness of staff and students and embedding this in taught programmes.
Championing and leading change shows her passion and resilience to tackle previously accepted "norms". Her success in this area highlights her ethical approach, professionalism and business skills.
The effect she has on the education of our young engineers is significant, in terms of influencing the diversity of students entering the profession, and their preparation for the constantly evolving engineering sector that they will ultimately serve.
For her achievements and significant contribution, Jan is awarded Distinguished Fellow of Engineering New Zealand.
---
Nicki Crauford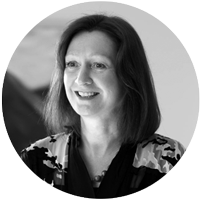 Nicola Crauford is elected a Distinguished Fellow of Engineering New Zealand for her outstanding contribution to New Zealand through her leadership and influence on significant public and private sector organisations.
Nicki's career commenced with a PhD in chemical engineering, followed by research and management positions in the United Kingdom. In New Zealand, she has held senior roles at Transpower and Worley Parsons/Advisian, as well as being Chief Executive of the Institute of Directors and Deputy Chief Executive of the former IPENZ.
Since around 2004, Nicki has held governance roles, accumulated an impressive portfolio in areas where engineers and particularly women continue to be significantly underrepresented. Nicki is currently the chair of the Electricity Authority and chair of GNS Science as well as being a director of Watercare, Centreport, and Kainga Ora. She has previously been on the boards of Genesis Energy, Orion New Zealand, Pioneer Energy, the Environmental Protection Authority, Fire and Emergency New Zealand, Wellington Water, and the Construction Industry Council. She was also the independent chair of the Chorus and Visionstream Ultra-fast Broadband Connect Joint Governance Board.
Nicki is actively sought out by both government and the private sector for governance roles in areas of high complexity, risk and significant challenge. Nicki brings her engineering background and skills to these positions, making her a significant ambassador and inspiring example of the value engineers can bring to roles outside traditional engineering.
Nicki's eminence in governance has been driven by her ethical approach, effectiveness, professionalism and mana. She has achieved this through her own performance, creating her own opportunities while maintaining a relatively low profile.
Nicki's contribution to Engineering New Zealand as Deputy Chief Executive was marked by her work on the Code of Ethical Conduct and the Engineering Reference group that addressed questions raised at the Canterbury Earthquakes Royal Commission.
Nicki is an exemplary role model for engineering and diversity. She has shown the resilience required to break into areas where these groups are under-represented
For these achievements and her significant contribution to the New Zealand industry, our environment and our society, Nicki is awarded Distinguished Fellow of Engineering New Zealand.
---
Peter Millar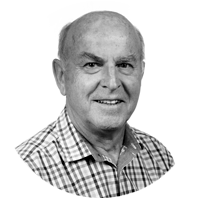 Peter Millar is elected a Distinguished Fellow of Engineering New Zealand for his contribution to geotechnical engineering and industry leadership.
Peter has been a dominant force at Tonkin + Taylor through senior roles including Managing Director, Geotechnical Group Manager and Board member. T+T is NZ's third-largest engineering and environmental consultancy, and Peter has been instrumental to that growth and its success.
His leadership in the industry has extended to 11 Alliance Board roles, which include New Zealand's three largest infrastructure undertakings: the Well-Connected Alliance (Waterview tunnels), Auckland's City Rail Link and the Piritahi Alliance building new Auckland communities. For more than 10 years, he has been a board member at Tamaki College, contributing to lift the governance skills of this low-decile school.
Peter has over 40 years of experience as a geotechnical engineer and his body of work demonstrates his pre-eminence. His career started with 17 years at the Ministry of Works, including designing the Rangipo Underground Power Station and as section manager of the geomechanics group. Peter has also been a foundation engineer or technical director for over 80% of multi-storey buildings in Auckland CBD over the past 30 years. Foundation engineering highlights include Te Papa, where he achieved seismic strengthening using dynamic compaction, and the Parliament Building seismic upgrade. Following the Canterbury Earthquakes, Peter joined the Government-appointed review committee for the investigation of three major building failures, and two engineering advisory groups established by the Department of Building and Housing. His expertise was sought by the Royal Commission's hearing on building management post-earthquakes.
Peter is a relentless innovator and creator of ideas that add value to projects and for clients. He leads positively from the front, and creates opportunities for others.
Peter is widely respected within the engineering profession, having been recognised with the New Zealand Geomechanics Prize, the Fulton-Downer Gold Medal, Turner Award and the Rabone Award.
Peter is a Rangatira with the highest mana at Tonkin + Taylor and across geotechnical engineering and the infrastructure industry. He has a massive legacy of company building, developing people, improving geotechnical engineering and completed infrastructure and buildings.
For his leadership and technical skills, Peter is awarded Distinguished Fellow of Engineering New Zealand.
---
Fellows
Aaron Hochwimmer
Aaron Hochwimmer is a director of Jacobs New Zealand and a senior leader in the engineering professional services industry in Australia and New Zealand. He has contributed to geothermal engineering and projects, both in New Zealand and internationally, through business leadership and management, significant project governance roles, and technical geothermal project work. He has advanced engineering practice in the assessment of geothermal technology in different resource settings. Aaron has grown New Zealand's engineering reputation internationally, primarily in South East Asia, and is also passionate about growing and diversifying our industry.
Alessandro Palermo
Alessandro Palermo is a professor of structural engineering at the University of Canterbury who is recognised for the quality of his research and teaching. Popular with students, his infectious enthusiasm for teaching has meant a number of awards, including five University Student Union (UCSA) Awards and a University of Canterbury teaching award. His research expertise is focused on finding seismically resilient solutions for bridge and building structures and has been published, cited and widely recognised through national and international awards. It has also led to innovation in partnership with industry.
Andrew Renton
Andrew Renton is a senior principal engineer at Transpower and an expert in high voltage electricity transmission and distribution. He has worked in New Zealand and internationally, advising regulators and working with international organisations and community stakeholders. He led the development of innovation projects at Transpower, including the mobile substation and a new busbar configuration concept and implementation, has contributed to a number of standards and been widely published.
Anthony (Tony) Gallagher
With 30 years' construction industry experience, Tony Gallagher has successfully led large civil construction operations and major design and construction projects across New Zealand. In 2011, he played an integral role in the proposal, framework and delivery of the $2.4 billion Stronger Christchurch Infrastructure Rebuild Team Alliance. He now serves as Project Director on the North Canterbury Transport Infrastructure Recovery Alliance, making him one of New Zealand's pre-eminent disaster recovery delivery leaders.
Avik Halder
Avik Halder has been a passionate advocate for engineering as a career since volunteering as an ICE UK Schools Liaison Ambassador in 2000. Since then, he has been involved in front-line activities like the Wonder Project, as well as leadership and governance roles, including being Industry Advisory Group Chair for the Nelson Marlborough Institute of Technology and serving on the Standards and Accreditation Board. In 2018, as Nelson Marlborough Branch Chair, he spearheaded the inaugural Nelson Week of Engineering.
Brady Cosgrove
In 1996, Brady Cosgrove founded Cosgroves, which has grown to employ 70 staff across four offices, providing fire, electrical, mechanical, hydraulic and civil engineering services to a wide range of market sectors, clients and locations. Brady holds MIFireE and MSFPE, has done voluntary work for SFPE, SANZ, MBIE and Engineering New Zealand, and is currently on the Competency Assessment Board. He has also encouraged staff to participate in the wider engineering community.
Chris Freer
Chris Freer is a senior principal and project director with over 40 years' specialist expertise in geotechnical engineering. As Tonkin + Taylor's Pacific Business Development Manager, he oversees the firm's activities across the Pacific region. In his capacity as project director, he is responsible for both the management and technical quality of project work undertaken, in New Zealand and internationally. Chris has also been Chair and executive member of the NZ Pacific Business Council and Engineers Without Borders.
Dan Zhao
Dr Dan Zhao is a Fellow of Royal Aeronautical Society and an Associate Fellow of AIAA. He is currently a professor and Director of Master Engineering Studies at the University of Canterbury. He is also chief editor of the International Journal of Aerospace Engineering and Associate Editor of 5 SCI-indexed journals, including the Journal of the Royal Society of New Zealand. His research interests and experience include propulsion, aeroacoustics, aerodynamics, energy harvesting, noise control, and renewable energy.
Darryl-Lee Wendelborn
Beca NZ Managing Director Darryl-Lee Wendelborn is an outstanding business leader and advocate for diversity and inclusion. She takes practical steps to enable greater diversity in the industry, including representing the profession and New Zealand at the United Nations Commission for the Status of Women in 2019. She has led Beca in working collaboratively with the South Pacific Indigenous Engineering Students (SPIES) association and the University of Auckland to promote engineering to Māori and Pasifika. Darryl-Lee also has a strong track record in contributing to and leading major, community-shaping infrastructure projects.
Donald (Don) McLaren-Smith
Don McLaren-Smith has more than 36 years' experience in civil engineering and is currently managing director of Novare Design. As one of Novare's founding members, Donald has played key roles in the delivery of major multidisciplinary projects, leading teams of specialist civil and structural engineers. Since completing postgraduate research into the seismic performance of structural walls, he has delivered a wide range of structures and has also worked on power generation. Donald is an advocate of greater industry collaboration and raising quality through independent review.
Donna Bridgman
Donna Bridgman has experience in engineering, project management, business continuity, high technology and data, both in New Zealand and internationally. This includes working for firms ranging from start-ups to global consultancies, delivering projects in 16 countries. She is an advocate for diversity and inclusion, and for building strong, collaborative networks and teams to harness collective talent and enable innovative problem-solving. She is currently a member of EPAC and has acted as a mentor to many engineers.
Garry Miller
Garry Miller has combined senior executive positions in industry and leadership roles in academia, in teaching and directing taught masters programmes. He is currently director of the Graduate School of Engineering at the University of Auckland, which he established and launched in 2018. He is also Associate Dean (Postgraduate Taught Programmes). Garry has served on the boards of Project Management Institute NZ (PMINZ) and Engineers Without Borders NZ and successfully launched two companies.
Geoff Furkert
Geoff Furkert has worked across a wide range of engineering developments in New Zealand and other countries and cultures, including Australia, Thailand, The Philippines, Malaysia, Indonesia, India, Qatar and various Pacific Islands. After beginning his career in metal packaging, culminating in a Group Engineering Manager role, he moved into management consultancy and more recently into independent projects. In retirement, he has become focused on unlocking the business, tourism and aviation potential of the Thames Airfield.
Greg Saul
Greg Saul is a nationally recognised geotechnical engineer with expertise in landslides, slope stability and stabilisation, as well as innovative geotechnical design of transportation projects. He is currently Technical Principal, Geotechnical Engineering, at WSP. Greg made a significant contribution to the response and recovery after the 2010-2011 Canterbury earthquakes and 2016 Kaikoura earthquake. Greg led geotechnical engineering as part of the North Canterbury Transport Infrastructure Recovery alliance, developing significant innovations and smart solutions to restore access.
Helen Trappitt
Helen Trappitt is a director of Lewis Bradford Consulting Engineers and specialises in the seismic strengthening of heritage buildings and the structural design of large-scale public art. She is also a director of Christ Church Cathedral Reinstatement Limited and on the Industry Advisory Board for the University of Canterbury Civil and Natural Resources Engineering department. Helen is well respected for her expertise in helping to resolve complex residential insurance claims. Helen's pro bono work includes helping Gap Filler, FESTA and SCAPE Public Art, and she actively promotes engineering as a career at girls' schools.
Juliet Woodward
Juliet Woodward is a director and board member of Jacobs NZ, as well as being Executive Director of Sales, responsible for all commercial aspects of forward workload and client strategy setting and execution. Her career has combined governance and organisational leadership, as well as leading multidisciplinary environmental and engineering teams on projects including the Eastern Busway Alliance Huntly Bypass, Waterview Tunnel and Interchange IPAA, and SH16 Causeway Alliance. She is passionate about delivering outstanding outcomes for the community through engineering, and served on the IPENZ Board in 1999.
Mike Smith
Michael Smith has made a significant contribution to engineering practice both nationally and internationally. He has been a Practice Area Assessor for the Chartered Professional Engineer registration, along with lecturing in traffic engineering and road safety for over 12 years. Through his international work, he has led and advocated for better road safety, developing and applying best practice for the good of society. He has also led the development of new and innovative road safety systems in New Zealand.
Myles Lind
Myles Lind is Head of Asset Management at Auckland Transport. His career has focused on delivering high-quality and customer-focused management of public infrastructure. He has extensive expertise in the analysis, management and compliance of public infrastructure, including advising central government. Myles is the current President of the Institute of Public Works Engineering New Zealand and the Chair of Canadian industry training company National Asset Management Services. He has been an Engineering New Zealand competence assessor since 2013 and has mentored many young engineering professionals.
Nicholas (Nic) Brooke
Dr Nicholas Brooke specialises in the technical aspects of structural engineering, particularly for concrete structures. He is regularly engaged as an expert witness, having provided advice on many of New Zealand's largest earthquake-damage insurance claims. Nicholas is heavily involved in both SESOC and the Concrete New Zealand Learned Society, and a regular contributor to the development of technical guidance and standards. He remains actively engaged in research, with his recent work focused on improving existing precast concrete floors and the reparability of buildings after earthquakes.
Peter van Grinsven
Peter van Grinsven has worked as a builder, architectural designer and teacher, as well as a design engineer in small and medium-scale structural and on-site wastewater projects. He has spent most of his career self-employed, running his own consultancy practise since 2003. He is passionate about having general practice engineering recognised, and spearheaded the creation of the Engineering New Zealand special interest group for general practice engineers, of which he is the founding and current chair. He is a strong believer in using this platform to promote diversity in the profession.
Philip (Phil) Keith Bull
After 15 years working in engineering businesses here and overseas, Phil Bull started his first business 20 years ago. Phil is now Chief Executive and sole owner of Blue Barn Consulting, his third business, which has won multiple awards, including winning the Auckland Strategy and Planning award at the Westpac Business Awards twice. His business philosophy is to be profitable, leave a legacy, grow people and create a world-class business where his employees love coming to work and other engineers queue to join.
Philip Robins
Philip Robins has over 30 years' international experience in geotechnical engineering, with wide-ranging involvement across the infrastructure, buildings and industrial sectors. He is Technical Director and Principal Geotechnical Engineer at Beca in Wellington, leading multi-disciplinary teams on large-scale, high profile and complex projects. Philip has mixed his geotechnical engineering skills with strong leadership in project delivery, while developing key client relationships. He has been Chair of NZGS, and is currently ISSMGE Vice President for Australasia and on the committee for the NZGS Symposium planned for March 2021.
Robert Tromop
Robert Tromop's career started in civil engineering and has extended across other disciplines, developing insights into the health, productivity and economic benefits from energy efficiency and renewable energy. He has held roles in capability development and organisational leadership, both in New Zealand and internationally. Robert has been involved in developing New Zealand's appliance and equipment regulatory programme, and in evaluation of energy efficiency and renewable energy policies. He is currently applying novel bio-refining technologies to the primary sector.
Robert White
Robert White is currently a Technical Director in GHD's water team, with a wider focus on industry strategy and direction. He previously headed up the Northern Water and Wastewater Group, with team members based in Auckland, Hamilton and Tauranga. Robert is a Fellow of the Institution of Civil Engineers, a current Board Member of Engineers Without Borders New Zealand and a former Board Member of ACE New Zealand. He has worked in Africa, the United Kingdom, Australia, Fiji and New Zealand. Robert is passionate about the water sector and solving clients' problems in the most efficient way, minimising cost and carbon footprint, while maximising value.
Roelof de Haan
Roelof de Haan is WSP Technical Principal for Water and Wastewater. He chairs WSP's national conveyance discipline committee and is a member of its contract management discipline committee. He is an Engineering New Zealand practice area assessor and an active member of his branch committee in Nelson. Roelof also chairs the South Island branch of the South African Military Veterans, serves on his local Toastmaster club executive and is a Nelson Pistol Club committee member.
Rudolph Kotze
Rudolph Kotze is a bridge engineer whose career spans 40 years from South Africa and Australia to New Zealand, across consulting, research and development, and transport authorities. Currently, at KiwiRail, and previously at Waka Kotahi NZ Transport Agency, he has played crucial roles in maintaining existing and developing new structural assets on state highways and the rail network. He has written many technical publications and presented at numerous conferences. He has a passion for innovation, efficiency, and the desire to seek the best value out of our national transport infrastructure.
Stewart Gutsell
Stewart Gutsell has been involved in engineering for 40 years and self-employed for the last 25. Stewart is now focusing on inspection and compliance of lifting and moving equipment, and the implementation of safety improvements and procedures within the industry. His client base extends from Auckland to Invercargill and has been built by referral and word of mouth. Stewart has championed client awareness of the "complete project", including the forgotten three areas of inspection, testing and safety.
Sven Harlos
Sven Harlos has been with Watercare for the past 16 years, directing complex major projects in the headworks, water supply and wastewater treatment fields. As a PhD student and lecturer, he worked for Water Resource Management at the University of Karlsruhe in Germany, then spent 6 years in a German government agency working on commercialising the Department of Water Affairs in Namibia as well as providing significant engineering assistance. After another year working on European Development and World Bank projects in Asia, Africa and the Middle East, he joined Watercare.
Honorary Fellows
Susan Freeman-Greene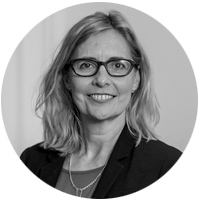 Susan Freeman-Greene has given outstanding leadership to the engineering profession. Susan's impact on the profession during her time as Chief Executive of Engineering New Zealand has been transformational. Her collaborative style and willingness to engage have positively changed the perception that members, external stakeholders and the community at large have of Engineering New Zealand and the wider engineering profession. She has faced into issues and her courageous and empowering leadership style has made a huge impact on others, both inside and outside the profession, and within Engineering New Zealand.
---
Tania Pouwhare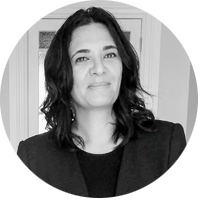 Tania Pouwhare (Ngāi Tūhoe) has pioneered opportunities for Māori and Pasifika-owned businesses in engineering-related fields. By championing social procurement within contracts at Auckland Council, more Māori and Pasifika-owned businesses have been able to participate in Auckland infrastructure projects. Under Tania's influence, Auckland Council set the first targets of any public institution in New Zealand for spend with these businesses, and more than $40 million has been awarded through contracts in 2020 alone. Tania has also been involved in the development of businesses through the suppliers' network Amotai (previously He Waka Eke Noa), which connects businesses with buyers nationally.